Star Helicopters Offers Helicopter Flight Training to Become Certified Pilot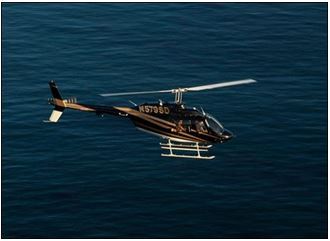 April 18, 2014 - Los Angeles, CA – Star Helicopters, the popular Los Angeles helicopter tours and charter flight company, is offering numerous helicopter pilot training programs for students seeking a wide range of certifications and ratings. The training is set to help students meet and surpass the Federal Aviation Administration's Practical Test Standards (PTS), while maintaining a calm and professional atmosphere. This comes as good news to students around the greater Los Angeles area and beyond seeking a high quality and comprehensive helicopter flight school.
The training is designed to accommodate varying and unique student's needs through one-on-one instruction. Primary flight and instrument training is done in a Robinson R-22. A Robinson R-44 is used for transition and advanced training. Students that wish to train in a turbine helicopter will learn in a Bell Jet Ranger 206B3, highly praised both for its high level of comfort and its unmatched safety record. The specialized programs, in combination with the similarities between the aircrafts, are constructed to expedite the training process and allow students the ability to rapidly advance through their ratings.
Star Helicopters offers both private and commercial pilot certification training and ratings, including:
Private Pilot Certificate
Instrument Rating
Commercial Pilot Certificate
Private Pilot Add-on
Commercial Pilot Add-on
Flight Instructor (CFI)
Flight Instructor - Instrument (CFII)
The Los Angeles helicopter company is home to some of Southern California's most sought after helicopter tours. Their tours are beloved for their breathtaking views of LA's top landmarks and natural beauties. In addition, the company plans to expand into the helicopter charter and air taxi sector later this year, as part of their ongoing effort to provide unparalleled helicopter services to their customers.
Star-Helicopters.com is proud of their helicopter flight training program. Located at Hawthorne Municipal Airport in the heart of busy Los Angeles, Star Helicopters is positioned to provide a training experience that will qualify new pilots for flying virtually anywhere in the world. They recommend interested parties visit their website today,
http://www.star-helicopters.com/training.html
, for more details about their professional flight training program and more. Or call them at 310-355-1959 to speak to a representative.
About Star Helicopters
Founded in 2009, Star Helicopters has since grown into the largest helicopter company of its kind in the Metro Los Angeles area. They provide high-end helicopter tours and charter flights, serving LA's tourists, business executives, top athletes, and entrepreneurs alike. They are the only tour company in the LA basin that utilizes the Bell 206 B3 Jet Ranger, a turbine/jet helicopter celebrated for having the best safety record of any helicopter in the industry. In addition, they offer training programs, aerial photography, and movie production services.