Centers for Healing Provides Holistic Dentistry to Combat Tooth Loss, Depression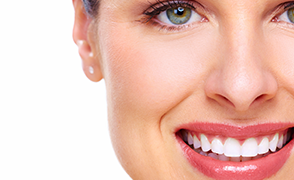 Dental health is complex, and it involves more than just teeth and gums. Many people already know that poor dental health can lead to heart disease, but it can also lead to depression and anxiety. Centers for Healing takes a holistic approach to dental care, taking into consideration the patient's entire medical condition, not just their oral health.
A recent study presented at the American Association for Dental Research has shown that depression has a direct link to dental health and tooth loss. Those people who struggle with depression may have a lower sense of self worth, and may neglect a proper oral care routine. This can eventually lead to tooth loss.
When visiting a dentist, patients typically only discuss the problems they may be having with their teeth. Centers for Healing takes a whole-person approach to ensure the overall well-being and health of each patient. This can include talking about depression, anxiety, and any other emotional problems that could impact oral health. When there is a focus on the whole person, better dental treatments can be chosen that benefit a patient's long-term health.
Depression has many effects on a person's physical health, and the latest news about tooth loss is one more reason that every person helping in a patient's health care take an active role in ensuring better mental health. Centers for Healing has a team of experienced professionals who are trained to help promote natural healing while still using the best of today's dental services.
Centers for Healing uses massage therapy and IV therapy in its practice. Patients still have access to pain remediation, sedation and all other dental procedures, and everything is provided using non-toxic, natural materials. Fighting tooth loss can help prevent serious illnesses and improve overall self confidence. Learn more by visiting the Centers for Healing website at
www.centersforhealing.net
.
About Centers for Healing
Dr. Blanche Dr. Grube and Dr. David Villarreal provide holistic dental services for patients at Centers for Healing. This California-based practice is dedicated to providing quality, compassionate dental care.
Email Centers for Healing