Global Injury Funding Offers Free Online Evaluation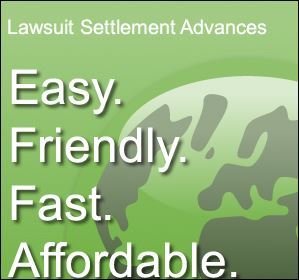 April 24, 2014 - Las Vegas, NV – Global Injury Funding, the nationally recognized legal financing firm, is pleased to announce their free online evaluation for plaintiffs involved in a personal injury lawsuit. The simple and easy evaluation allows qualified applicants to receive an upfront cash advance before their case actually settles.
A leader in alternative litigation financing, Global Injury Funding has made a commitment to providing personal injury case plaintiffs a risk free solution to their financial burdens. Plaintiffs unable to meet their daily living expenses due to injuries, lost wages or other consequences of their accident, can apply for a free evaluation to see if they are qualified for a cash advance through Global Injury Funding.
Applying for a free evaluation is fast and confidential. To begin, a plaintiff simply needs to fill out the brief online application on the Global Injury Funding website, and provide their attorney's contact information. The moment that information is received, the Global Injury Funding team will evaluate the case.
If approved, the plaintiff and their attorney will be asked to sign a simple agreement outlining the financing process. Once the signed agreement is returned, the plaintiff will be issued a cash advance in as little as 24 hours.
Unlike a loan, if the plaintiff loses his or her case they are not required to pay back the cash advance. Additionally, income verifications and credit checks are not needed to apply or to qualify. At Global Injury Funding, obtaining a cash advance is based solely on the merits of the plaintiff's case.
For more information on Global Injury Funding's free online evaluation or pre-settlement cash advance, please visit them at
www.globalinjuryfunding.com
. They can also be reached toll-free at 1(800) 980-2278.
About Global Injury Funding
Global Injury Funding is dedicated to providing victims in personal injury lawsuits the financial assistance they need to meet the basic necessities of life. Known for their unmatched customer care and affordable no-strings attached solutions; they have helped hundreds of plaintiffs from across the country receive pre-settlement cash advances in as little as 24 hours. Their offices are centrally located in Las Vegas, Nevada.
Email Global Injury Funding