Always Best Care Helps Ease Transition To Assisted Living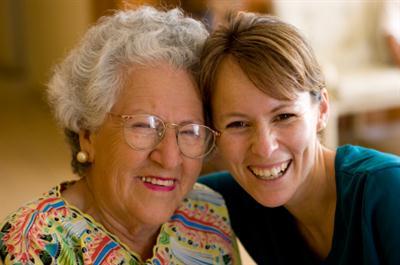 Roseville, CA – Transitioning a loved one to elder care facilities can be tough, even if your parent or grandparent is moving to an assisted living facility that empowers residents with a high level of independence and autonomy. Always Best Care understands the tension many families endure when it's time to have "the talk" about moving into assisted living with older members.
Always Best Care staff have had years of experience in acclimating reluctant residents to assisted living facilities and often find that residents are surprised by how much independence they have and how much their new residences feel like home. Getting over initial resistance to moving to elder care remains a challenge, and Always Best Care staff have the following suggestions to help make "the talk" less stressful for families.
Understand why it's necessary – You can't convince your parents or grandparents that it's time for them to move to assisted living if you don't believe it yourself. Write down reasons why you're concerned about their safety and health. List specific health and mobility concerns, in addition to other concerns. Do research and discover how an assisted living facility can address these issues and list that information as well. You'll find that once you've organized these facts, you'll have an easier time making your case to your loved ones.
Get other family members on board – You, your siblings or other family members who may have a role in the decision-making process need to agree on the right course of action. Dissent can make convincing your loved one tougher and can lead to fractures in your family.
Prepare the ground – If possible, weeks or months before addressing the matter directly, slowly begin introducing the idea of assisted living to your loved one. Inquire into how well they are able to take care of daily living tasks. A gradual introduction of the topic may make it less shocking when you decide to address the matter directly with your loved one.
Include your loved one in the decision-making process – Assure your parent or grandparent that he or she will have a voice in deciding what facility is chosen and in the management of his or her affairs. One of the biggest fears seniors have about assisted living is concern that they will be marginalized and lose their autonomy. Keeping them in the loop and providing as much independence as possible will alleviate this concern.
Always Best Care works to connect seniors and their families with quality assisted living, home health care and other senior care services. For more information about Always Best Care, visit
http://www.alwaysbestcare.com/
or call 1-855-470-CARE.
About Always Best Care
Always Best Care provides assisted living facility placement service and home health care and veteran's care in 30 states. Established in 1996, Always Best Care strives to provide the highest level of service to clients and their families.