Thames Valley Catering Become Online Distributor of Henklemen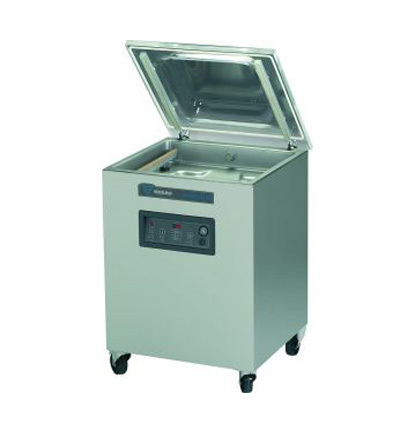 April 25, 2014 - The commercial catering company from Oxfordshire, Thames Valley Catering, have today launched a new product range from Henklemen Ltd. Customers will now have access to a range of vacuum packing machines available in the UK. The range of machines will join the company's online range of Sammic, Multivac and Non Chamber vacuum machines.
The company are delighted to distribute the range from Henklemen. The Dutch based company, Henklemen, have UK headquarters in Kent which covers 13,000 sq ft and has a fully stocked demonstration area for new machines. The vacuum packing machine company are totally dedicated to giving 100%l focus on vacuum packaging machinery, providing a focus on the commercial food and catering industry making it suitable from Thames Valley Catering.
The products that are now available online at Thames Valley Catering are all world class products which are the result of innovative design. The durability and performance of the products are high quality with exceptional built quality and built-in vacuum pumps from Busch. Customers buying these products are said to be receiving a product for the long term in any use, including high output production.
Available are 10 products in total which cover the whole product range. These products are supplied with a user manual, oil, set-up and installation, instructions and daily machine maintenance steps. Customers will also receive a 1 year parts & labour warranty along with UK mainland delivery.
Entry level machines come in the form of the Jumbo product range. All of the machines in this range have small benefits. Customers will benefit from having a deep drawn vacuum chamber with rounded corners for optimal hygiene, transparent lids, easily removable wireless sealing bars, time control in seconds for vacuum and seal along with a stop button for cycle interruption. The smallest unit in the range online is the Mini Jumbo which has a powerful 4m3/h Busch pump and a single sealing bar which measures at 280mm.
The mid range machines come as the Boxer range which are a step up from the Jumbo range. The main benefit of this range is the automatic programming which is available to users with 10 default programs. It has soft-air controlled ventilation for protection of product and packaging. As well, there is digital maintenance programming for the pump which has an operating hours counter.
One floor standing machine is available in the range, called the Marlin 52 and this will run from a 3 phase power supply. Two top of the range machines are also available in the Lynx range and they come with 20 programs which are fully adjustable. A sensor is available on this range allowing customers the chance to set the percentage or pressure for vacuum for accurate and constant packaging results
With the range live, customers may also desire larger floor standing systems. If customers would like to know more about this range, they can call 01295 722250 for assistance.
Email Thames Valley Catering