Benefit Packages Assists Consumers with Special Enrollment in Covered California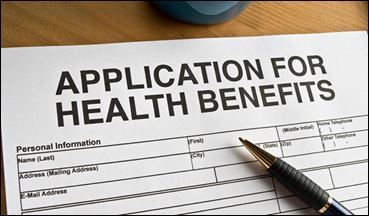 April 26, 2014 -
Benefit Packages
, a Southern California-based insurance agency, urges uninsured Californians to learn whether they are eligible for special enrollment in Covered California, the state's health insurance exchange.
The deadline to enroll in coverage through Covered California was March 31, 2014; however, individuals who experience certain "qualifying life events" may still be able to enroll. Qualifying life events include, but are not limited to, getting married, having a baby, permanently moving to California from another state, losing job-based health coverage, becoming a citizen, and exhausting COBRA benefits.
Additionally, if an applicant's enrollment was incorrect due to misconduct or misrepresentation by their insurance company, an insurance navigator, or Certified Enrollment Counselor, the applicant may be eligible for special enrollment.
Finally, those who experienced complex situations related to applying in the marketplace may also be eligible for the special enrollment period. Complex situations include applying for coverage prior to March 31, but getting denied by Medi-Cal after March 31, or being incorrectly denied coverage through Covered California or Medi-Cal
Individuals who started an application prior to March 31 were given an extension through April 15 to complete it. Those who did not start an application on or before March 31, and who do not have a qualifying life event or complex situation related to applying in the marketplace, must wait for Covered California's next open enrollment period this fall.
The Certified Insurance Agents at Benefit Packages have been thoroughly trained on the complexities of the Affordable Care Act and have been granted special permission to help individuals, employers, and employees obtain health coverage through Covered California.
Benefit Packages urges uninsured Californians to contact the agency immediately to learn about possible eligibility for special enrollment. Those who are eligible have just 60 days to apply from the date of their qualifying event. Visit
http://www.benefitpackages.com/
or call 1-800-356-3615 for information and assistance.
About Benefit Packages
Benefit Packages is an independent California insurance agency representing several well-known, reputable health insurance carriers, including Anthem Blue Cross and Blue Shield of California. The health insurance exchange-certified agency has been helping individuals, businesses, and seniors find affordable California health insurance for more than two decades.