Surge of Legal Action Targeting Predatory Lenders Helps Consumers, Says Pioneer Law Firm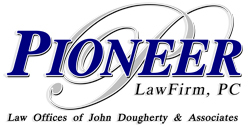 New York – April 30, 2014
– Pioneer Law (
PioneerLawFirm.com
) a Colorado firm providing bankruptcy, FDCPA, real estate, and business law services, reports a recent spike in credit fraud enforcement by state and federal governments targeting a variety of lenders. Recent government lawsuits include charges of predatory lending practices, deceptive marketing, and unfair billing practices against large credit card companies, payday lenders, and student loan originators.
The largest case comes from the Consumer Financial Protection Bureau (CFPB), which has ordered Bank of America (BofA) to pay $727 million in consumer reparations for illegal credit card practices. The Bureau charges that BofA caused
$459 million in injury
to consumers in using deceptive marketing practices and charging them for payment protection products which they did not receive. The bank also must pay fines of $25 million to the Office of the Controller of the Currency (OCC) and $20 million to the CFPB. "In the two years these payment protection products were on the market, they generated hundreds of millions of dollars in revenue for Bank of America. Meanwhile, about 1.4 million consumers were subjected to these deceptive marketing tactics," said
Richard Cordray
, CFPB Director in a prepared statement.
In the last six months, the CFPB has also levied heavy fines against
American Express
and
City National Bank
for similar "add-on products" that included deceptive marketing, illegal credit card practices, and discriminatory pricing. In these cases, American Express and City National bank were fined $76 million and $35 million respectively.
In addition to these large cases, the Federal Trade Commission, Attorneys General, and a United States District Court are cracking down on Predatory Lending from payday lenders who employ deceptive lending practices that include charging interest rates from
375 to more than 500 percent
. Although states have laws limiting rates to a maximum of 36 %, payday lenders have found creative loopholes such as "required account protection fees. The drive against predatory lenders has expanded to include even educational lenders with deceptive practices and high-cost private loans that leave borrowers in unnecessarily high debt. The CFPB has brought a lawsuit against
ITT Educational Services
, accusing the for-profit college chain of using high-pressure tactics to originate loans certain to default. Since those charges, the State of Massachusetts has sued the for-profit
Corinthian Colleges
for similar tactics that yielded heavy debt loads that students would struggle to repay.
"While some lenders have gotten away with deceptive or illegal lending and marketing practices, the U.S. government has been busy passing reforms in the wake of the 2008 financial crisis. With consumer protection reforms put in place as part of the Dodd-Frank Act, we now see agencies that are better equipped to take action against aggressive lenders," says John Dougherty, Founding Attorney at Pioneer. "For consumers, this is a positive step and a powerful message against lenders who would employ aggressive lending to grow their profits. Now with government agencies taking action, it's up to individual consumers to re-examine their lending relationships and take legal action when wronged to join the momentum of reform."
About Pioneer Law
Pioneer Law is a legal firm specializing in Bankruptcy, Business Litigation, FDCPA, and Real Estate law. For those paralyzed by debt, disputing with a business, troubled by a collector, or involved in the sale of real estate, the specialists at Pioneer Law are prepared to advise, represent, and give peace of mind. For more information visit
PioneerLawFirm.com
.