Newport Beach Plastic Surgeon Dr. Richard H. Lee Launches New Website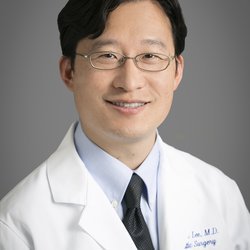 April 30, 2014 - Dr. Richard H. Lee and the entire staff at his Newport Beach, CA plastic surgery practices are pleased to announce the launch of the practice's new website, located at
http://www.newportcosmeticsurgery.com.
The new website is a part a new online marketing and rebranding campaign, designed to make the practice more visible to be potential patients, and more accessible to current patients.
Dr. Richard H. Lee's website has been completely redesigned to reflect the quality of the plastic surgery practice, and to make it easier for current and prospective patients to find the information they are looking for. The intuitive navigation makes it easy for patients to seek procedure information, before and after photos, payment information, and more. Men and women throughout Orange County, CA can visit the website to browse through the many surgical and non-surgical procedures Dr. Lee performs, including breast augmentation, liposuction, tummy tuck, body lift, rhinoplasty, and more.
The new website also features a comprehensive before and after photo gallery, where patients can see results from real patients of Dr. Lee's, and get an idea of the kind of plastic surgery results they may expect under this care. Other helpful sections of the website include an overview of Dr. Lee's education, training and experience, a patient reviews section, and a payment options area, where individuals can learn about payment plans, financing and insurance policies.
Lastly, the new website makes it easy to connect with Dr. Lee and his staff. Patients can conveniently schedule a consultation, or submit a question online, and can also easily access the practice's social media accounts, including Facebook and Twitter, to stay up to date on the latest news from the practice.
More about Dr. Richard H. Lee
Dr. Richard H. Lee is a board certified plastic surgeon in Newport Beach, CA who has more than 10 years of experience in plastic and reconstructive surgery. Dr. Lee specializes in breast, body contouring and facial plastic surgery procedures, and is committed to helping patients achieve beautiful, natural-looking results. He is the recipient of a Patients' Choice Award and is widely regarded as one of the best plastic surgeons in Orange County. If you have been considering cosmetic enhancement, and would like to learn more about the procedures available from Dr. Lee, contact his practice today at 949-548-9312.