HVACbrain.com Now Offering Siemens Actuators and Valve Assemblies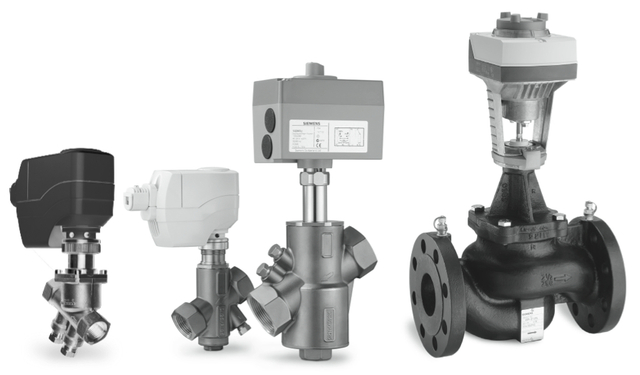 HVACbrain.com (HVAC Brain Inc.), retailer of HVAC/R equipment and replacement parts, now carries the entire line of actuators and valve assemblies designed and manufactured by Siemens. This addition completes the company's extensive selection of
actuators and valve assemblies
, providing comprehensive options for facilities managers and automation designers.
Many of Siemens valves can be matched with high-quality Siemens actuators to satisfy any building automation need. The Siemens line of actuators and assemblies offered by HVAC Brain include:
Pneumatic actuators
Electric actuators
Valve/actuator assemblies
HVAC Brain also offers the complete line of Siemens valve products, which coincides with the actuator line. HVAC Brain's selection of Siemens valves includes:
Ball valves
Globe valves
Magnetic valves
Zone valves
Pressure Independent Control Valves (PICV)
Siemens is known throughout the world as a leader in building automation technology. With over 165 years providing the industry, healthcare, energy, infrastructure, and city sectors with innovative solutions, automation designers rely on Siemens products for top performance. HVAC Brain is pleased to provide their customers with trusted Siemens actuators and valve assemblies for commercial and industrial use.
HVAC Brain provides customers with competitive pricing on all Siemens actuators and valve assemblies, in addition to quick shipping and dedicated technical support.
To browse the complete selection of Siemens actuators, please visit the followings:
Pneumatic Valve Actuators
http://www.hvacbrain.com/Siemens-Pneumatic-Valve-Actuator-s/4717.htm.
Electric Valve Actuators
http://www.hvacbrain.com/Siemens-Electric-Valve-Actuators-s/4707.htm.
Valve Actuator Assemblies
http://www.hvacbrain.com/Siemens-Valve-Actuator-Assembly-s/4554.htm.
Why shop at HVACbrain.com:
HVAC Brain, Inc. is a fast growing retailer of HVAC/R equipment and replacement parts. At HVACbrain.com, HVAC professionals and maintenance managers can find wide variety of 'hand-picked' high quality HVAC products such as valves and actuators, pumps, heaters, refrigeration and air conditioning equipment, and HVAC tools and instruments. With HVAC Brain's tight vendor relationships, customers can choose and order products without worrying about the quality of products HVAC Brain offers.
Contact Info: HVAC Brain, Inc. 9545 Midwest Avenue, Unit A - Cleveland, Ohio 44125, 216-663-4822.