New 2014 PhuketFit Reviews Lead More To Join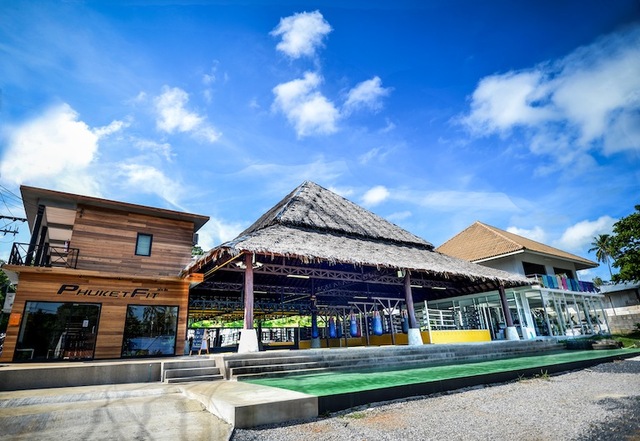 May 4, 2014 - People from all over the world have travelled to Phuket for years to partake in programs for detox and weight loss in Thailand. Now, in 2014, reviews about a resort located in Phuket are said to have, "led more to take action and join the programs to detox and lose weight in Thailand", local Phuket news reports.
David Smith, writes a review about PhuketFit stating, "The fitness program is really really good. We were both very impressed. Our program also started with a 5 day detox which I wasn't really looking forward to, but actually turned out to be one of the highlights. They have bungalows at their resort too but we stayed in the luxury hotel next-door called Navatara. It was a special holiday for us and we wanted 5*. We're going to be back in Phuket again soon and we are strongly considering enrolling in another program!"
"Online websites like the
BlogSpot Phuket Fit Review
and
PhuketFitReviews.com
have been set-up by groups of guests who really loved PhuketFit so much and wanted to help spread the word. I actually helped create the PhuketFitReviews.com website", Shelly from Australia tells us.
PhuketFit has been in operation for over 2 years. They are located on the southern most tip of the island and are surrounded by three beaches in walking distance. "The location was amazing!", Kelly, 33, USA, commented. "My boyfriend and I attended PhuketFit last year and we loved it so much we had to come back again! The resort is great and I loved relaxing in the swimming pool. Reading reviews online it was clear that PhuketFit was the place for us to come and we're so happy that we chose here!", Kelly continued.
"Every time I come to PhuketFit it seems more and more popular. I've written reviews and recommended PhuketFit myself because I just find it to be the best place for weight loss and detox in Phuket", Matt from Australia comments.
Contact Information
Fred Jennings
PhuketFit
Contact Us