Houston Bariatric Surgery Practice TLC Surgery Releases New Website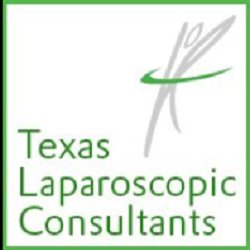 May 6, 2014 - Drs. Sherman Yu and Terry Scarborough of Texas Laparoscopic Consultants in Houston, Texas, are pleased to announce the release of their updated website, located at
www.tlcsurgery.com
. The website offers an abundance of information for men and women who are considering bariatric weight loss surgery. The upgrades to the website are part of a comprehensive online marketing strategy, designed to attract more patients from throughout the United States to TLC's Houston, TX, location.
The surgeons at Texas Laparoscopic Consultants are renowned for their expertise in laparoscopic surgery, a treatment that allows for fewer incisions and reduced recovery time. The benefits and risks of this treatment approach are detailed on the website. Individuals who visit the website can learn whether they may be a candidate for the various types of weight loss surgery performed by Dr. Yu and Dr. Sherman, including gastric sleeve, gastric bypass,
LAP-Band surgery
, duodenal switch, and more.
In addition to providing procedural information, TLC Surgery's new website is a great educational resource for men and women to learn more about obesity, its causes and its potential complications. The website has also been designed to serve as a community for pre- and post-op patients. It features healthy recipes, nutrition facts, informational webinars and more.
Perhaps the most compelling part of the new website is the patient transformation section, which includes patient stories, testimonials and before and after pictures. Here, men and women who are considering weight loss surgery can see the results that are possible under the TLC program.
Lastly, individuals can visit the website to get to know more about Dr. Yu and Dr. Scarborough, who are both board certified surgeons specializing in laparoscopic and single-incision surgeries. Drs. Yu and Sherman are confident that sharing their extensive education, training and experience with website visitors will help patients feel more comfortable about scheduling an initial consultation.
More about Texas Laparoscopic Consultants
Texas Laparoscopic Consultants is a leading provider of laparoscopic weight loss surgery in Houston, Texas. The practice is led by board certified surgeons Dr. Sherman Yu and Dr. Terry Scarborough, who are pioneers of single-incision and incision-less surgery. Texas Laparoscopic Consultants is designated as a Center of Excellence® by the American Society for Metabolic and Bariatric Surgery, and is a leading provider of gastric sleeve, gastric bypass, lap band and duodenal switch procedures. To learn more, or to schedule a consultation, contact the practice today at 713-493-7700.
Email Texas Laparoscopic Consultants