Room At The Beach Interior Design Welcomes Warmer Weather With A New Patio Furniture Collection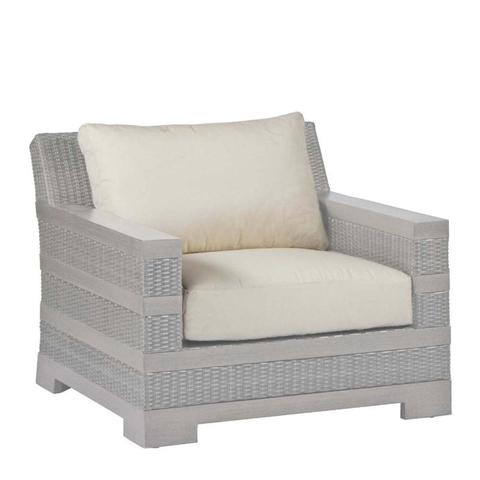 May 6, 2014 - With summer just around the corner, Room at the Beach in Malibu is helping customers create their own backyard oasis with the addition of the Summer Classics Sierra outdoor furniture collection. During May, any purchase of a Sierra Collection sofa or chair will include an extra set of cushion covers at no additional charge.
With its soft modern feel, the Sierra collection's wide stance and mid century design sets a plateau for bold and beautiful outdoor wicker furniture decorating.
"The clean lines of the Sierra Collection compliment any backyard design style," said Owner Elizabeth Lamont. "And having the extra cushion covers means you are always ready to welcome guests to a fresh setting."
Sierra stacks wide layers of ultra-UV resistant, 7mm woven, N-dura resin and Resysta, an environmentally friendly material made of rice hulls, oil and salt. Finished in Sandalwood Resysta and Mahogany resin.
Offer valid only for Sierra Collection and expires May 31, 2014. Visit the online store at
http://www.roomatthebeach.com
or for a larger variety of cushion fabrics, stop by the store at 3835 Cross Creek Road in Malibu. For additional information about this special or other design needs please call 310.456.9777.
About Room at the Beach
Since 1992, Malibu interior decorator and furniture designer Elizabeth Lamont has offered beach home accessories and beach furniture to homeowners locally, regionally and nationwide which reflect the natural beauty of the California coast in her boutique - Room at the Beach - located in the exclusive Malibu Country Mart Shopping Center. Elizabeth's design projects include everything from small beach cottages to celebrity-owned Malibu mansions. She personifies the California lifestyle, creating classic coastal interiors with a fresh twist. You can follow her blog at Ehow Home.