Maryland Plastic Surgeon Dr. Joseph Michaels Releases Updated Website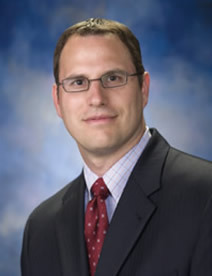 May 6, 2014 - Dr. Joseph Michaels, a leading provider of plastic and reconstructive surgery in Bethesda, MD, and Fairfax, VA, is pleased to announce the release of his updated practice website, located at
www.josephmichaelsmd.com
. The changes are part of a new, comprehensive online marketing strategy and are designed to help Dr. Michaels provide in-depth information to his current and prospective patients.
The most noticeable change to Dr. Michaels' website is the addition of several pages of content, which detail many of the procedures that he offers. Individuals who visit the website can read about the breast, body contouring and facial plastic surgery procedures he offers, including breast augmentation, liposuction, post-bariatric body contouring, facelift, eyelid surgery and more. These pages give visitors valuable information, including procedure candidacy, recovery time and expected results.
Dr. Michaels has also added a number of videos to his website, which describe his treatment philosophy, give details about his practice, and answer some of the most frequently asked questions about the procedure. This is a personal touch to the website that Dr. Michaels feels will help encourage patient trust, and give them the confidence to schedule a consultation.
Another popular section of the new website is the
before and after photo gallery
. This gallery features photos of real patients who have been treated by Dr. Michaels. Website visitors can then get an idea of the kind of results that are possible under Dr. Michaels' care.
The website has also been designed to help current patients stay connected with the practice. Dr. Michaels' social media pages are easily accessible, and the frequently updated blog is a great resource for individuals who are interested in cosmetic surgery trends, events, specials and more. Lastly, men and women who are considering cosmetic enhancement can conveniently schedule an appointment with Dr. Michaels online by filling out the consultation form.
More about Dr. Joseph Michaels
Dr. Joseph Michaels is a board certified plastic surgeon and founder of Michaels Aesthetic & Reconstructive Plastic Surgery. He has more than a decade of experience in the field and is proud to serve the needs of patients from throughout Washington D.C., Virginia and Maryland from his office locations in Bethesda and Fairfax. Dr. Michaels is committed to providing the highest quality of patient care and remarkable surgical results. If you are interested in learning more, please contact Michaels Aesthetic & Reconstructive Plastic Surgery today at 301-468-5991 or 703-957-8610.
Email Joseph Michaels, MD