GreenRope Sponsors Interactive Day San Diego for Third Year in a Row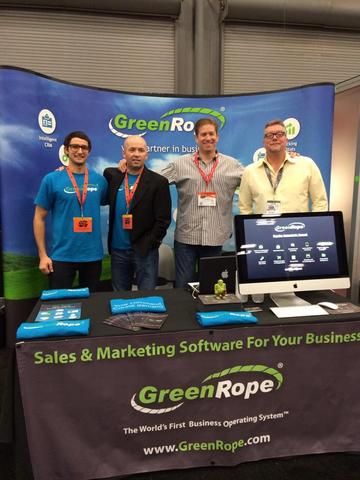 San Diego, CA – May 6, 2014 –
GreenRope, the industry's most promising up and coming CRM and Marketing Automation software, will be attending the nationally acclaimed Interactive Day San Diego for its third consecutive year.
"The first year we attended to see what Interactive Day was all about. Last year, we attended as a sponsor, and this year we are coming back for more," explains Director of Marketing, Alessandra Ceresa. "CRM and marketing automation is becoming a behemoth of an industry, so it is only appropriate that GreenRope, a locally based CRM platform, attends as a sponsor."
Interactive Day San Diego is the West Coast's must-attend digital marketing event. The event is being held on May 15 through May 16, at the Hilton in Downtown San Diego. Interactive Day starts with breakfast and networking, and continues with sessions lead by leaders in digital marketing.
Interactive Day topics include:
Marketing & SEO
Design & Development
Technology
Pitchtech
Data & Analytics
Content & Social Media
GreenRope's capabilities fall into a number of these categories, so it makes sense for the CRM and marketing automation platform to attend. As the industry continues to grow, it is important that marketers and business owners alike are informed about GreenRope's many capabilities.
For more information about Interactive Day San Diego,
click here
.
Try GreenRope's 30-day trial at
www.greenrope.com
.
About GreenRope
Lars Helgeson, who saw the need to make running a small to mid-sized business easier and more efficient, founded GreenRope. GreenRope's mission is to resolve the challenges of managing business operations by providing cloud-based integrated software that is effective, affordable, and user friendly. GreenRope streamlines key operations, including e-commerce and accounting, CRM, email marketing, mobile marketing, calendaring, websites, social media and more, into one easy-to-use platform. By using GreenRope, companies can reduce their marketing and CRM software expenses by an estimated 80%. GreenRope's affordable pricing plans start as low as $99/month. Visit
www.greenrope.com
for more information.