Ray White Projects Gold Coast Reports Record Sales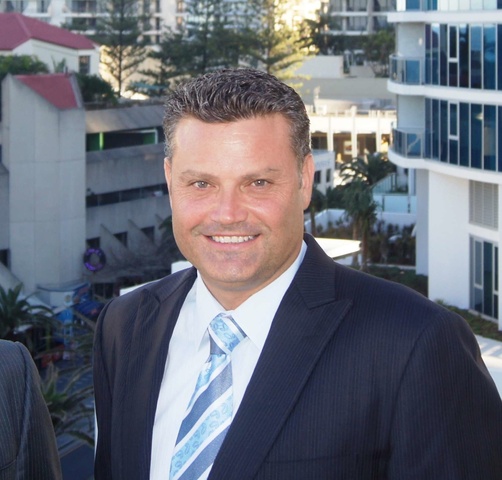 May 8, 2014 - RAY White Surfer Paradise's New Projects division has delivered a bumper first quarter for the group with $53.3 million in sales.
Director of Gold Coast Projects Julian Sutherland said the result was 15 per cent higher than the same period last year. He attributed the stellar performance to a declining number of apartments on the market, which had contributed to a sense of "buyer urgency".
"There are only two completed high-rise projects being marketed - Soul in Surfers Paradise and The Oracle at Broadbeach," he said. "Buyers are conscious of this dynamic and are keen to secure a quality property before their options become more limited." Mr Sutherland said the Coast continued to be a magnet for Asian investors attracted to the tourism opportunities and environment as well as the tertiary education sector.
Most of the division's sales were in Soul, Outrigger Surfers Paradise, Metro 88,133 Scarborough and CityVillage at Robina. Prices achieved ranged from about $100,000 for a studio in Outrigger Surfers Paradise to million dollar-plus apartments sold in Soul. Mr Sutherland said the quarter's figures were encouraging given they represented an improvement on the same period last year ($45.3 million) and in 2012 ($44 million).
"Both the value and number of sales are growing, suggesting steady and sustainable year-on-year improvement," he said. "But the replenishment of our dwindling stock levels is crucial in the medium to long term."
RWSP boss Andrew Bell said the shortage meant developers needed to "push the button" on new projects to feed demand. He said the city's unit supply pipeline was running dry.
"Our existing supply of apartments could be cleared out in a matter of months at the current rate of sales," he said. Mr Bell said the city's stock levels were at their lowest mark in 20 years as Australian and international investors pounced on apartments. Mr Bell said the Gold Coast market had less than 100 new high-rise apartments available, and that sales rates were at their highest since 2008. He said shrewd developers had a chance to capitalise early.
"There is pent-up demand already in some areas and that will only intensify as the market continues to lift," he said.
Email Ray White Projects Gold Coast