Settlement Agreements Website Officially Live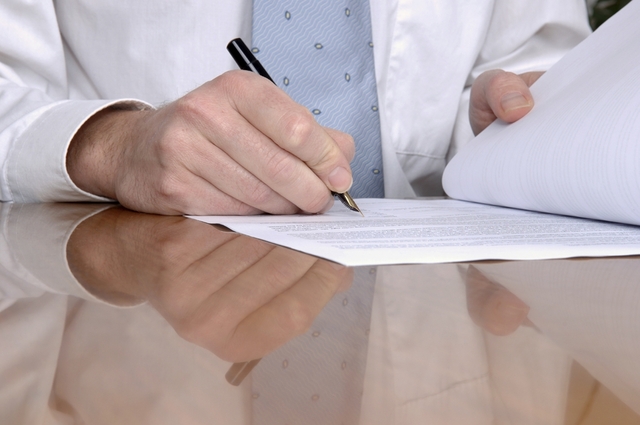 May 7, 2014 - Settlement Agreements have officially launched their new website (
www.settlementagreements.co.uk
) which aims to encourage those facing employment law issues to get in touch with a local, qualified solicitor for free, impartial, employment law advice. Negotiating settlement agreements following an employment termination notice can be a stressful undertaking. Additionally, for a settlement agreement to be signed, an employer must provide free, independent legal advice for their employee. This is where Settlement Agreements can help. With no charge for the initial conversation and a wealth of employment law advice available online, they are ideally placed to help employees get the best outcome from a
settlement agreement
.
Employment law
is a complex and fast paced area of law with many changes planned for the coming years. This makes seeking specialist advice essential should you be faced with a termination notice. In most instances, contentious employment law advice (which relates to unfair dismissal, breach of contract, unlawful deductions and discrimination) will be required. The aim of Settlement Agreements is to then provide you with the information and professional contacts to negotiate a settlement agreement which is acceptable.
A settlement agreement (previously referred to as compromise agreements) between an employer and employee is legally binding. It is usually officered shortly before the
termination of employment
and by signing one; you waive your rights to bring any future claims against your employer relating to your employment or termination. Settlement agreements also typically deal with notice pay, holiday pay, returning company property, confidentiality undertakings and references. In order for an employee to sign a settlement agreement, the employer must ensure that the employee has received independent legal advice. This could come from a specialist employment law solicitor or the
Citizen's Advice Bureau (CAB)
.
On launching the new website, employment lawyer and owner of Settlement Agreements' David Harris commented: "There is a wealth of information available online and through other channels, however due to recent changes in employment law our aim is to ensure that all information on our website is up to date and in line with any legal developments. By putting our clients in touch with a specialist employment law solicitor as soon as they require advice they will often achieve a better outcome. All of our advisers are specialists in employment law rather than generalists and all provide high quality advice."
The website offers understandable
employment law advice
and explains the facts and finer points of getting the best deal from a settlement agreement. He added:
"We have worked hard to make the information on our website clear and concise with the aim of making things easier for those who are facing employment termination. If we can go some way to helping them at such a difficult time, we will have done our job."
The website is now live at
www.settlementagreements.co.uk
or you can contact them on 0800 0740590.
Editors Notes:
Berkshire based Settlement Agreements (
settlementagreements.co.uk)
offer free help and advice on all matters relating to Settlement Agreements. Our Expert Employment Solicitors offer local support and can advise you by telephone, email or in person at your convenience inside or outside office hours.
Email Settlement Agreements