BSA | The Software Alliance Audits Are Costly to Small-Mid Size Companies Scott & Scott, LLP Says Avoid Four Worst Mistakes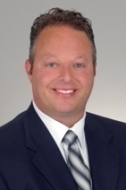 [May 7, 2014 -
The BSA | The Software Alliance
(formerly the Business Software Alliance) is a global software industry trade association owned and funded by big name companies, including Adobe, Apple, Autodesk, Microsoft, and Symantec, who conduct copyright enforcement actions on behalf of its members.
A
BSA press release
dated March 17th reported that Driscoll Automotive Group of State College, Pa., paid $107,539 to settle legal claims that it had unlicensed copies of Microsoft, Adobe, and Symantec installed on its computers. In addition, they were required to delete all unlicensed software, acquire needed licenses and take measures to ensure future compliance.
"Although my firm was not involved with this case, settlement costs are only one part of the financial drain – there's the expense to purchase necessary licenses, employee time and distraction from regular duties, typically legal and/or consulting fees, and possible reputational damage", said
Robert J. Scott
, Managing Partner, Scott & Scott, LLP.
Software license compliance can cost large enterprises millions of dollars, smaller enterprises often face greater costs as a percentage of revenue. Complying with the complex and ever-changing license agreements that publishers mandate requires enormous human and financial resources.
4 Worst Mistakes Companies Make When They Receive an Audit Request Letter
1) Ignoring a Letter From the BSA or Software & Information Industry Association (SIIA) or Its Attorneys. Although the trade associations have no independent law enforcement authority of any kind. Its rights are derived from a power of attorney provided by its member software companies. Those companies have rights created by their software license agreements and under the laws protecting copyrights. Attempting to ignore the problem by not responding will likely make your problems worse, leaving the BSA and SIIA with no other option but to institute litigation against you and your company.
2) Purchasing New Software Upon Receipt of an Audit Request. The Business Software Alliance will not give you credit for any titles purchased after the date of the audit letter and will likely seek sanctions against your company based upon "spoliation" of evidence in the event of litigation..
3) Changing Computer Configurations or Uninstalling Software. Do not uninstall or make any changes until an accurate inventory of in-scope computers has been gathered. Use a quality discovery tool as close in time to receiving the initial letter as possible. By doing so, you preserve evidence and avoid inaccuracies due to changes over time.
4) Expecting IT Personnel to Fully Comprehend Software and Intellectual Property Law. Software licenses are complex legal agreements that IT personnel should not be expected to understand. A number of legal issues are implicated in software audits. Software audit requests should not be turned over to the IT department without involvement of in-house or outside counsel.
About Scott & Scott, LLP
Scott & Scott, LLP (
www.scottandscottllp.com
and
www.bsadefense.com
) is a Texas-based intellectual property and technology law firm representing businesses in matters involving software licensing. Scott & Scott's legal and technology professionals provide software audit defense and software compliance solutions all protected by attorney-client and work-product privileges. Our clients range from mature small businesses to publicly traded multi-national corporations who work proactively with us to creatively solve business and legal issues. We regularly collaborate as part of a team of in-house and outside attorneys managing large-scale legal projects.