The Woodlands Plastic Surgeon Dr. Sugene Kim Releases New Website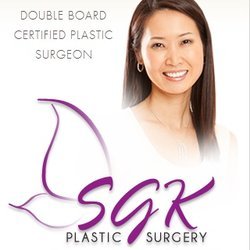 May 10, 2014 - Dr. Sugene Kim, a leading provider of plastic and reconstructive surgery in The Woodlands, TX, is pleased to announce the release of her updated website, located at
www.drkimplasticsurgery.com
. The website updates are part of a revamped marketing strategy, created to increase Dr. Kim's reach throughout The Woodlands, Katy, Spring and Conroe, Texas.
Dr. Kim's new website is a comprehensive resource for men and women in The Woodlands area who are seeking cosmetic or reconstructive surgery. The website details the many surgical and non-surgical procedures available, including breast augmentation, liposuction, tummy tuck, facelift, dermal fillers, laser skin care and more. Website visitors can learn about the benefits, risks, procedure details and recovery time of each of these treatments. They can also conveniently browse through Dr. Kim's extensive before and after photo gallery, which features patients who she has treated over the years.
Dr. Kim has also devoted portions of the website to provide in-depth information about her education and training, the experience of her staff and the modern details of her office locations. Having this information online makes it easier for potential patients to trust in Dr. Kim's expertise and take the first step toward treatment by scheduling a consultation.
Men and women can get an inside look at the experience at Dr. Kim's practice by reading the handwritten notes and testimonials of Dr. Kim's former patients. They can also use the advanced SurgeryMorph tool to get a sneak peek at what their plastic surgery results might look like.
More about Dr. Sugene Kim
Dr. Sugene Kim
is certified by the American Board of Plastic Surgery and the American Board of Surgery. As an experienced plastic surgeon, she is also a diplomate of the American Board of Plastic Surgery and a member of the American Society for Plastic Surgery. She specializes in plastic surgery of the face, body and breasts, and is also co-founder of
Institute of Advanced Breast Reconstruction
. Dr. Kim strives to provide personalized, professional care and remarkable, natural-looking results to all patients. To learn more about her practice, SGK Plastic Surgery, or to schedule a consultation, call her today at 281-363-4546.
Email SGK Plastic Surgery