Sydney Weight Loss Clinic Launches Updated Website for Bariatric Patients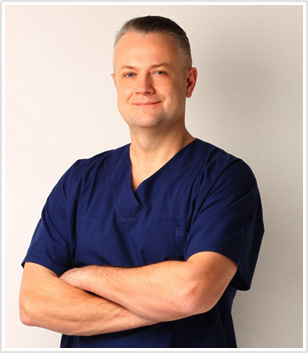 May 13, 2014 - Sydney, Australia
- The Advanced Surgicare Clinic in Sydney, Australia is announcing its launch of a robust online marketing campaign that is designed to grasp the attention of local patients. Practice owner Dr. Kuzinkovas hopes that the new strategy will better educate potential patients on the various types of bariatric surgical procedures available.
The Sydney clinic offers various surgical weight loss and obesity procedures for patients that just can't get the results they went through traditional dieting and exercise. Some of the procedures offered by the clinic are
gastric bypass
,
gastric sleeve
and
gastric banding
. To learn more about these procedures patients can utilize the various resources on the site. Here patients will find information on general health, what's involved in the different types of procedures, pre and post-operative information as well as the necessary
qualifications for bariatric surgery
.
Advanced Surgicare has practices located throughout the Sydney area and offers interactive maps so patients can easily find a nearby location. Patients can call the practice at their convenience to schedule a consultation with Dr. Kuzinkovas or choose the option to actually
speak with actual patients of Advanced Surgicare
. Anyone that is considering undergoing some form of surgery should be confident with their decision which is why Advanced Surgicare offers these unique benefits to patients in Sydney.
Dr. V. Kuzinkovas
Sydney bariatric surgeon, Dr. Kuzinkovas shows the upmost care for his patients and will address any concern they may have regarding their procedure. Dr. Kuzinkovas is an advanced laparoscopic surgeon specializing in bariatric and weight loss surgery. He is a fellow of The Royal Society of Medicine of Britain and completed an advanced surgical training at West Midlands University Teaching Hospitals, obtaining MRCEd and FRCSEd degrees. If you are considering weight loss surgery and would like to speak with Dr. Kuzinkovas please contact Advanced Surgicare at 1300 551 533 or visit
www.advancedobesitysurgery.com.au
.