South African Airways takes delivery of fourth new A320 aircraft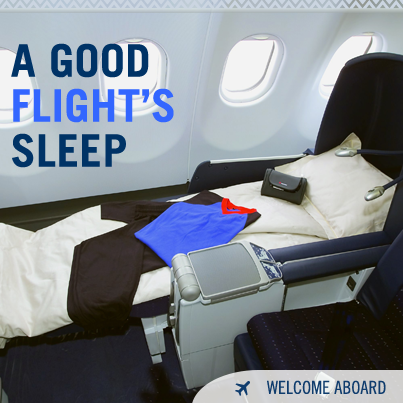 May 15, 2014 - Johannesburg, South Africa – South African Airways (SAA) recently took delivery of a further two new A320 aircrafts, bringing the total number of narrow bodied aircrafts to join the SAA fleet this year to six.
The latest two A320s arrived in mid-March, with another A320 (number five) expected in June of this year. Aircraft six and seven are expected to arrive in the third quarter and aircraft eight in the fourth quarter. Two of the A320s entered service last year.
Fleet renewal forms part of the three key pillars of the successful implementation of SAA's new strategy, Gaining Altitude. The fleet replacement programme for SAA's narrow-bodied fleet includes the acquisition of twenty A320 aircrafts, which will replace all the Boeing 737-800 aircrafts and increase the fleet to support SAA route expansion plans into Africa.
"We are very excited about the latest new arrivals in our fleet, which brings our customers the added pleasure of flying on brand new, aircrafts. Besides the improved on-board offering, customers can enjoy their flying experience knowing that they are travelling with a more fuel efficient aircraft and thus part of the airline's commitment to being an environmentally responsible airline," says Kendy Phohleli, SAA General Manager Commercial (Acting).
"We have put a lot of work into making the Business Class on these aircraft attractive and super comfortable for customers. These aircrafts further offer a refreshed on-board experience through a number of special features," says Myriam Bracke, Product Manager.
Interior design of the cabin
The interior design of the cabin reflects SAA's truly South African nature with earthy touches of African colours and 'elements of surprise', often seen in South African designs. Materials used are durable leather for the seats and a mix of nylon and wool for the carpets, offering lighter and stronger fixtures. Wood-look finished floors and the SAA logo in the welcoming area are further special touches.
Configuration
Aircrafts are configured with 24 Business Class and 114 Economy Class seats.
Economy Class
Seating in economy class offers a pitch of 31 inches, with shared USB and PC power points and an adjustable headrest. Customers can enjoy a greater sense of living space that these slim-line seats offer, which have been upholstered in easy-to-maintain leather. Colours used are dark beige and anthracite grey with touches of red and blue, SAA's corporate colours.
Business Class
Business class offers ample leg room with a pitch of 39 inches, and seats are arranged with two seats either side of the aisle (four abreast) offering more seat width. The A320s are the first narrow body aircrafts in the SAA fleet to offer four seats abreast, providing more space and comfort, in comparison to the five seats abreast on the B737s and A319s.
Every seat has a leg rest, adjustable headrest and a recline of about 7 inches allowing the seat to fold out into a cradle position - offering super comfort for up to four hour long regional trips. Seats have loads of stowage on the sides, adding extra width.
Stow your tablet
All the seats (except for the first row) have an innovative special feature: the back shell has space to stow a PC tablet, with a USB PowerPoint that keeps the tablet powered during the flight. There are also PC power points in the centre console for additional laptop computer power.
"These Business Class seats are a customised design for SAA and we are truly proud of offering our customers this initiative. It is an airline first," says Myriam Bracke.
In the pipeline are Samsung tablets, with in-flight entertainment content already loaded, which will be offered to business class travellers on longer African flights.
In-flight entertainment
Customers can watch in-flight entertainment on the classic drop down overhead screens and can look forward to improved quality of flight entertainment experience as well as Airshow's moving map experience, new on these narrow bodies. As a future innovation SAA is testing new IFE technology where content will be streamed to customers' own portable devices.
Fuel efficiency
In a market environment where jet fuel has become the single biggest cost factor for any airline, the A320 has become the aircraft of choice for airlines looking to reduce their fuel bills. Newer aircrafts embody the latest technologies, are also more reliable, more productive and require less down-time for maintenance and repairs. Lower fuel burn means fewer carbon emissions and with the A320's low noise footprint, it's a good neighbour too.
For SAA, where the A320 comes into its own is through its high degree of flight deck operational, training and technical support commonality with the other Airbus types in the fleet, notably its shorter sister, the A319, but also its bigger long-haul cousins, the A330-200 and A340s.
About South African Airways
South African Airways is a Star Alliance member that offers flights to 38 destinations worldwide
. Domestically, SAA operates 544 flights a week between Johannesburg – Cape Town, Durban, East London and Port Elizabeth.
Regionally SAA offers 24 destinations across the African continent
and its international network creates links to all major continents from South Africa through 10 direct routes. In the regional category, SAA has received the Skytrax 'Best Airline in Africa' Award for 11 consecutive years.
Contact Information
Media Relations Department
SAA
27 86 160 6606
Contact Us