Consiglios Kitchenware & Gift Now Offering a Complete Selection of Italian Meat Grinder Products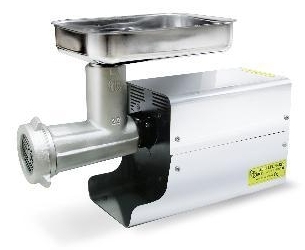 May 13, 2014 - Toronto, Ontario kitchen equipment specialist, Consiglios Kitchenware & Gift is now offering the industry's best pricing on the latest Italian-crafted
meat grinder equipment
. The company's selection includes products from brands such as Fabio Leonardi and Imperia – systems that will provide Canadian home users with the most seamless usage experience of any product on the market today.
In searching for the best available kitchen products on the market, Canadians are on the lookout for two particular qualities: ease of use and low maintenance cleaning. Most home users simply don''t have the time to extensively review systems manuals when they buy the latest kitchenware. That's why they work with companies such as Consiglios Kitchenware & Gift, to gain access to the highest quality, easy-to-use products on the marketplace today.
The company's current selection of kitchenware now includes a complete array of Italian meat grinder products. One of the leading choices among this latest selection is the Imperia Italian Meat Grinder & Tomato Squeezer. The Imperia Italian Meat Grinder & Tomato Squeezer is built for exceptional performance within the modern kitchen environment. It features a .20hp grinder which rotates at 110RPm to provide high efficiency grinding. One of the leading benefits of this latest system is that it's ideal for the grinding of all types of meat. In addition, the product also offers ease-of-use for vegetable squeezing applications.
The sturdy plastic exterior of the product ensures high level durability for many years of in-home use. And because the Imperia Italian Meat grinder & Tomato Squeezer product is so easy to clean, home users can prepare a meal and clean-up afterwards in no time. It's the efficiency of high level restaurant cooking available for use in the modern Canadian home!
To learn more about the full suite of products now available through Consiglios Kitchenware & Gift, please contact their offices directly or visit
www.consiglioskitchenware.com
.
Email Consiglios Kitchenware & Gift