TMJ Dentist Dr. Ivan Stein Releases TMJ/TMD-focused Website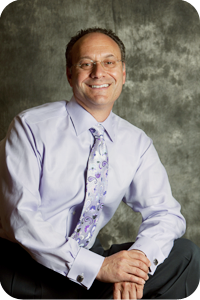 May 14, 2014 - Dr. Ivan Stein, a well-known TMJ specialist in New Jersey, is pleased to announce the release of his updated website,
www.headachetmjnewjersey.com
. The website serves as a comprehensive resource for men and women throughout New Jersey who are suffering from headaches, jaw pain, ear pain and facial pain due to temporomandibular joint disorder, also known as TMJ.
Dr. Stein has more than 20 years of experience providing treatment to patients suffering from TMJ. His new website features updated and in-depth content about the disorder, including the causes and symptoms, as well as the
treatment options for TMJ
. Some of these treatments include orthotic therapy, ultrasound procedures, and low-level laser treatments.
Many people who have temporomandibular joint disorder are unaware that they are suffering from the condition. Individuals who visit the website can take Dr. Stein's quiz, which surveys their current symptoms to find out if they may be at risk for TMJ. The website also makes it easy for patients to schedule their free consultation with Dr. Stein, and take the first step toward pain relief.
One of the most useful additions to the website is the testimonials section, where prospective patients can view video testimonials of patients who have been treated by Dr. Stein. These patients share their success stories and how their lives have changed since seeking treatment at the Headache & TMJ Center of New Jersey.
Lastly, Dr. Stein's blog offers valuable information about the disorder, its causes, how it can be prevented, and more. This frequently updated resource is helpful to individuals seeking information on this common condition.
More about Headache & TMJ Center of New Jersey
The
Headache & TMJ Center of New Jersey
is a state-of-the-art facility in West Orange, New Jersey, offering the very latest and safest treatments for TMJ,
chronic headaches
and migraines. The center is led by Dr. Ivan Stein, who is well-known for creating several of the most advanced and sophisticated oral appliances. Dr. Stein was also among the first doctors in the U.S. to use Denta 2 Carbon Dioxide Lasers to offer pain-free dental treatments. Throughout his career, he has helped many patients enhance their quality of life by performing treatments that provide long-lasting relief from TMJ. To learn more, or to schedule a consultation, contact the practice today at 855-865-3627.
Email Headache & TMJ Center of New Jersey