New Jersey Sleep Apnea Center Launches New Website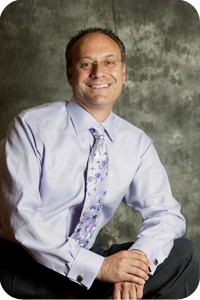 May 14, 2014 - Dr. Ivan Stein and the entire team at New Jersey Sleep Apnea Center are pleased to announce the launch of their new website, located at
www.newjerseysnoringsolutions.com
. The upgraded website is dedicated to providing men and women with vital information on various sleep disorders, including snoring and sleep apnea.
Dr. Stein has built this website to help individuals recognize the signs and symptoms of sleep disorders, and realize that there is effective, affordable treatment available. According to the National Heart Lung and Blood Institute, more than 12 million Americans have obstructive sleep apnea, but most are unaware of it – and that can be dangerous. Dr. Stein's new website details the
signs, symptoms and risk factors of sleep apnea
, so that individuals can seek treatment for this potentially life-threatening disease.
Men and women who visit the site can read about Dr. Ivan Stein's vast experience as a
sleep apnea specialist
, and learn about the many treatment options he provides, including oral appliance therapy, to his West Orange, Livingston and Short Hills patients. Individuals can also visit the website to take a "sleepiness quiz" and learn whether some of the symptoms they experience may actually be signs of sleep apnea. Lastly, patients can stay up to date on the latest news from New Jersey Sleep Apnea Center by following the blog.
More about New Jersey Sleep Apnea Center
New Jersey Sleep Apnea Center is a leading provider of treatment of sleep disorders, including excess snoring and obstructive sleep apnea (OSA). The practice is led by experienced sleep apnea dentist
Dr. Ivan F. Stein
, who has more than 20 years of experience in the field and is credited with engineering some of the most advanced oral appliances for OSA and TMJ. If you are suffering from sleep apnea and would like to learn more about the treatments available, please contact the practice today at 855.WHY.SNORE (855-949-7667).
Email New Jersey Sleep Apnea Center