Sarasota Plastic Surgeon Dr. Melinda Lacerna Launches New Website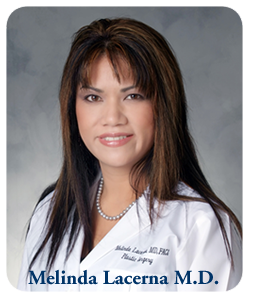 May 14, 2014 - Dr. Melinda Lacerna and the entire team at LA Plastic Surgery are pleased to announce the release of the practice's new website,
www.drlacerna.com
. The new website serves as a comprehensive resource for men and women seeking plastic surgery throughout Sarasota and Bradenton, Florida, and surrounding areas. Dr. Lacerna has launched this website to help patients stay connected with the practice, even when outside of the office.
As an experienced female plastic surgeon, Dr. Lacerna performs a wide range of breast, body contouring and facial plastic surgery procedures. The details of these procedures, including
breast augmentation
, liposuction, tummy tuck and mommy makeover, are explained on the new pages of the website. Men and women who are interested in cosmetic enhancement can learn about the candidacy, risks, benefits and recovery time, before even scheduling their first consultation. Dr. Lacerna is pleased to educate patients on all of their treatment options so they can make the best decision for themselves.
The updated website also features a before and after photo gallery with pictures of Dr. Lacerna's real patients. Prospective patients can see the real results that Dr. Lacerna has been able to achieve and form realistic expectations regarding the outcome of their own procedure.
Lastly, individuals who visit the website can get to know more about Dr. Lacerna, including her education, training, experience and treatment philosophy. Dr. Lacerna is confident that as patients get to know more about her and her expertise, they will feel more comfortable about pursuing treatment at her state-of-the-art Sarasota and Bradenton plastic surgery locations.
More about Dr. Melinda Lacerna
Dr. Melinda Lacerna
is a board certified plastic surgeon serving the needs of patients throughout Sarasota and Bradenton, Florida. She has more than a decade of experience performing advanced face, body and breast surgeries, as well as minimally invasive cosmetic procedures, such as
SlimLipo
. Dr. Lacerna is committed to helping all of her patients look and feel their best and provides the very latest treatments. If you would like to learn more about Dr. Lacerna, or want to schedule a free consultation, contact her practice today at 941-954-4500.