Desert Alarm Offers Tips On How To Keep Your Business Property Secure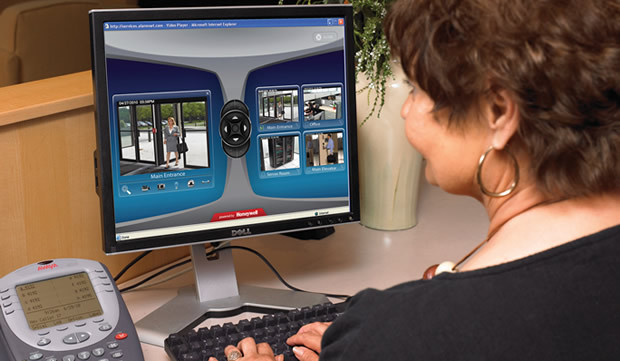 May 24, 2014 - You have worked hard to create your successful business, but how can you keep it safe when you can't be there? Desert Alarm in Palm Desert has 25 years of experience helping business owners maintain peace of mind with the security of their livelihood. Chris Madain, founder of Desert Alarm, suggest the following tips and new products to check out if you need help keeping your business safe and sound.
Strong Locks:
It may seem obvious, but be sure that you have solid doors and windows with adequate locks. You should have deadbolt locks for doors and screws or dowels for windows. And, if you have recently changed locations, it's important that you replace any key locks that had been there with the previous tenant.
Adequate Lighting and Visibility:
Most burglaries tend to happen in the dark of night. Ensure that your business has adequate lighting, which may include sensors or timers. Additionally, be sure that there is nothing stacked outside or other major obstructions to visibility of the doors and windows.
Commercial Security System:
Installing a commercial security system should be considered part of doing business these days. With newer remote access to alarm systems, you can arm and disarm your system or check to see when your employees come and go. A surveillance system can give you the added assurance of viewing your operation from anywhere in the world from your smartphone, tablet or PC.
Key / Alarm Code Access:
Keep a log of who has key and/or alarm code access to your business. If those employees leave the company, be sure to retain keys and other company property. You will need to change alarm or lock access codes as well.
Floods and Fire Protection:
Floods and fire damage can destroy your not only your material goods, but also records and other valuables. Flood sensors can be placed in areas such as floors, doorways, or any other area that is subject to flooding. Immediate response to these alarms can make a dramatic difference in damage control. Adding this protection may help with your insurance policy premiums as well.
Although you may not want to think about a having a theft or other damage to your business, it's much better to think about it beforehand and be prepared. Knowing you have followed these tips and installed a state-of-the-art security system may be the best business plan you have!
Email Leap Onlline Marketing