Reval's New Version 14.0 Empowering Treasuries Growing Globally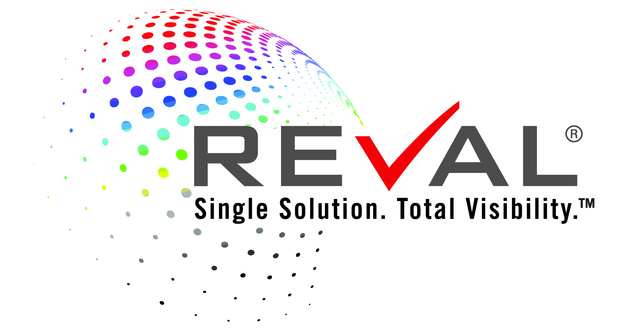 New York, May 14, 2014
–Reval (
www.reval.com
) announced today that it has released Reval 14.0, a new version of its comprehensive and integrated
Software-as-a-Service
(SaaS) solution for
Treasury and Risk Management
(TRM). The first of two annual upgrades, Reval 14.0 enables treasurers to lead their organizations through global growth.
"Companies are more than multinational, they are global," says Philip Pettinato, Reval's Chief Technology Officer. "As companies enter new and emerging markets and work toward corporate growth mandates, treasuries need the operational foundation and the capabilities for cross-collaboration, better communication, and compliance with emerging regulatory requirements. Reval 14.0 builds upon the integrated nature of our single-version SaaS TRM solution to enable treasurers to lead their organizations, globally."
The new version of Reval's all-in-one SaaS TRM solution includes enhancements to flexible and dynamic dashboard and reporting capabilities that provide treasurers with an integrated and global view of
exposures
,
derivatives
and
cash positions
, in real time. These reports are highly configurable, enabling treasury to aggregate and view their information in various ways, according to specific user and entity preferences. Access and presentation across various data sources allows for advanced analysis and informed, strategic decision-making. With the ability to gather and translate data into actionable intelligence, treasurers can more effectively advise their internal business partners, CFOs and boards regarding the interrelationships between cash, debt, investments and hedging activities.
As the global regulatory environment introduces further complexity into treasury, Reval remains committed to keeping corporates ahead of new requirements. With version 14.0, Reval introduces enhancements to its Dodd-Frank and EMIR capabilities for trade capture and reporting to trade repositories. In addition, because financial reform demands collateral from counterparties entering into over-the-counter derivative contracts, only Reval 14.0 has made Overnight Indexed Swap (OIS) discounting available to corporates as an alternative benchmark to LIBOR. Discounting cash flows and marking to market in the same way banks are beginning to will become increasingly important to corporates, especially as auditors are likely to make OIS discounting a requirement over time.
Reval also keeps treasury ahead of the curve with other enhancements for the global enterprise, such as the ISO CAMT standard format – a new XML-based standard for bank account statement reporting, expected to eventually replace SWIFT standards MT940 and MT942 and possibly the BAI2 format. In addition, Reval 14.0 allows payments to be scheduled according to local time zones, automatically taking into account the dispersing bank's cut-off time.
For more detailed information about Reval 14.0, contact
info@reval.com
and visit us at
www.reval.com
About Reval
Reval is a leading, global Software-as-a-Service (SaaS) provider of comprehensive and integrated Treasury and Risk Management (TRM) solutions. Our cloud-based software and related offerings enable enterprises to better manage cash, liquidity and financial risk, and includes specialized capabilities to account for and report on complex financial instruments and hedging activities. The scope and timeliness of the data and analytics we provide allow chief financial officers, treasurers and finance managers to operate more confidently in an increasingly complex and volatile global business environment. Using Reval, companies can optimize treasury and risk management activities across the enterprise for greater operational efficiency, security, control and compliance. Founded in 1999, Reval is headquartered in New York with regional centers across North America, EMEA and Asia Pacific.