Keyed Up Labs Announces High-End Tenkeyless Mechanical Keyboard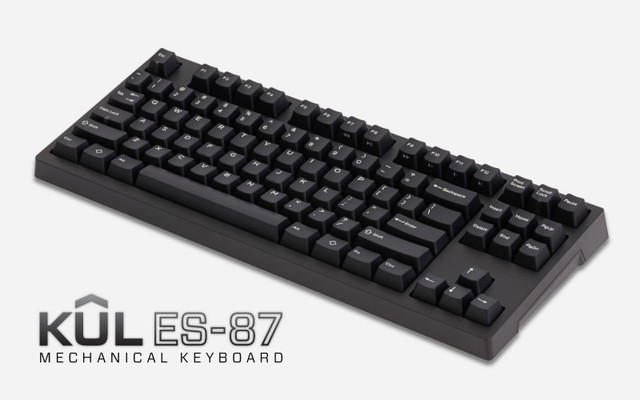 May 18, 2014 - Keyed Up Labs (aka KUL), based in Irvine, CA releases their first reduced form factor Cherry MX switch based mechanical keyboard, the ES-87. Designed with professional typists and gamers in mind, the KUL ES-87's sleek design offers choice of different tactile mechanical switches and Multi-OS compatibility in a standard "Tenkeyless" US layout.
Key features of the ES-87 include an angular modern case, extra-rigid steel backplate to prevent keyboard flex, swappable Ctrl and Caps Lock, detachable USB cable, media keys, big grippy rubber feet, and power-user friendly configurability through on-board DIP switches. USB and PS/2 interfaces ensure both foward and backward compatibility.
USA and Asia availability in June, 2014; MSRP $129.00. Full product info available at
http://www.keyeduplabs.com/es-87.html
Keyed Up Labs was founded in 2014 in Southern California and prides itself on producing the highest quality mechanical keyboards with superior reliability for professionals, gamers, and computer enthusiasts who depend on their keyboard performance.