Dialog One: How Multilingual Translation Support Helps Businesses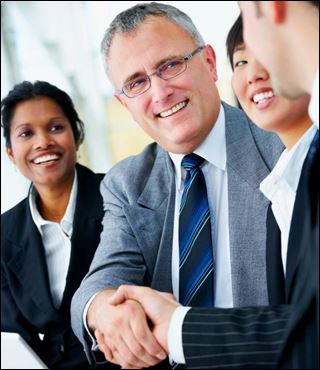 St. Paul, MN – Dialog One, a multicultural communication service provider understands the demand for foreign language communication support for businesses of all sizes. We deliver communication thorough accredited bilingual/bicultural professionals.
The right team of language interpreters, translators, and cultural mediators can help make not only the words be understood between languages, but also the context. Elements of culture play a vital role for any conversation within multicultural communities. Dialog One has sought to bridge the divide that has caused businesses to fail in many industries. When there are language barriers, it can not only pose a difficulty to the businesses, but also the product or service being offered. Many marketers may be unfamiliar with the target culture and avoid making contact with these markets. With the assistance of professional trans-creators, interpreters and cultural mediators, businesses can count on a team of professionals able to handle the communication effectively for the whole conversation. This provides a benefit not only to the brand but to all parties involved. There are many benefits associated with using human translators, interpreters and cultural mediators, especially when context is essential for an effective conversation. As the world population expands and its global commerce continues to grow, more and more multi-cultural clients will be taking part in this global explosion of business opportunities.
About Dialog One
Dialog One began serving the businesses community in the year 2000 with a variety of services offerings such as, trans-creation, document translations, over the phone interpretation, onsite and remote video conference cultural mediation. Dialog One now offers its services in more than 150 languages 24 hour 7 days a week, enabling its customers within the Health, Legal, Business Marketing and Human Service professions to enjoy the quality of our comprehensive language service delivery model.
It is easy to get more information on the benefits of a multilingual support; simply visit
http://www.dialog-one.com/
or call 1-651-379-8600.