Ridgecrest Dental Practice Uses Digital Technology for Effective Treatment and Patient Education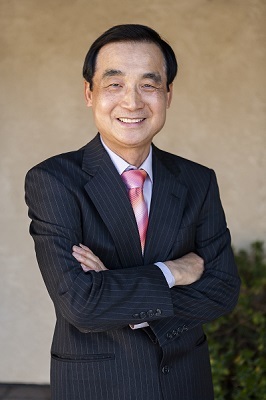 May 27, 2014 - Ridgecrest, CA
– Dr. Jong-Gill Ahn offers his patients the convenience of digital x-rays, panoramic x-rays, CBCT, and same-day restorations with CEREC for the best in oral health care
Dental patients seeking quality care know how time-consuming or uncomfortable it can be to have to bounce back and forth between several specialists' office and wait for traditional x-rays and dental labs to process images and restorations. For Ridgecrest dental patients, Dr. Jong-Gill Ahn's practice offers modern, high-tech care to help patients comfortably and easily restore excellent oral health.
For patient comfort and for their own education about the state of their oral health, Dr. Jong uses digital x-rays, panoramic x-rays, Galileos imaging, and a CBCT (cone-beam computed tomography) scan, which provide detailed images of a patient's mouth and jaw. Dr. Ahn adds, "With our complete digital imaging technology, my patients don't have to deal with uncomfortable bite wings or a longer turn-around times for image processing. Digital technology gives me fast, highly-detailed pictures so I can put together the best treatment plans for my patients."
Because patient education is an important part of Dr. Ahn's treatment philosophy, he also uses these images to show patients just what's going in with their oral health, so they can take the best care of the teeth and gums while outside of his office. "An educated patient is a patient who has the tools to keep up good oral health practices at all times. I work alongside my patients and use the technology at my disposal to help them understand every treatment option and all preventive care methods," Dr. Ahn explains.
If a patient's treatment plan includes creating custom restorations, these can be easily achieved with Dr. Ahn's
CEREC machine
. CEREC stands for Chair-side Economic Restoration of Esthetic Ceramics and is used to provide dental patients with one-visit, custom-made restorations. Dr. Ahn explains, "With the CEREC machine I can quickly get patients the treatment they need to restore the beauty of their smiles, as well as their full bite function, and best oral health."
Using CEREC's digital imaging software, Dr. Ahn can import detailed images of a patient's mouth and entire jaw, created from a CBCT scan and Galileos imaging technology, that are then used to create a 3-D model. The restoration created off this model is designed to seamlessly blend with existing structures in a patient's smile for the best possible fit. CEREC mills your restoration from a solid block of porcelain in as little as one hour, with the finishing touches made in-office so you can get your full treatment in one appointment.
By making sure that patients get all steps of treatment planning and restorative care processes completed in one location, there is no risk for a lapse in continuity of care between a general dental office and an outside dental lab or specialist. The advances of the digital technology available at the Ridgecrest dental office of Dr. Jong-Gill Ahn makes complete oral health care more accessible to anyone.
"The best way to care for patients in our community is to give them the most beneficial resources. By offering digital x-rays, panoramic x-rays, CBCT, and CEREC in-house, I can provide preventive education for high-quality and efficient, individualized care." Dr. Ahn adds.
About Jong-Gill Ahn, DDS, MSD, MAGD
Dr. Jong-Gill Ahn received his dental doctorate from the Herman Ostrow School of Dentistry at the University of Southern California in 1987. He spent time as a clinical instructor at the Ostrow School of Dentistry at USC for several years and – in addition to running his practice – is currently an international speaker, sharing his dental philosophy with other professionals in his field. His Ridgecrest dental practice has been helping the community to better oral health for decades, offering
dental implants
, Zoom! teeth whitening, porcelain veneers and fixed bridges, pediatric dentistry, emergency care, preventive education, gum disease treatment, and more.
For more information on one-visit dental restorations from Dr. Ahn's dental office, visit the website today at ridgecrestdentistry.com
Email Jong-Gill Ahn, DDS, MSD, MAGD