Local Positions Hosting a Local Business Seminar on Online Marketing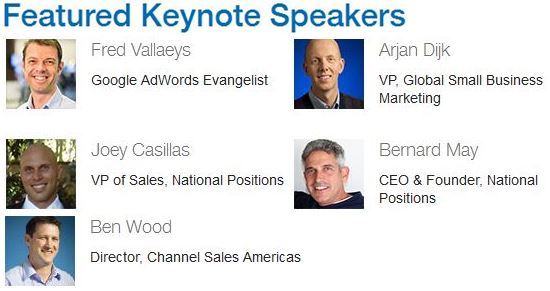 May 20, 2014 - Agoura Hills, CA-Local Positions, an industry leader in Internet Marketing for local businesses, is hosting an exclusive Google-Sponsored event Wednesday May 21st to help local companies use the Internet to reach new customers and grow their business. The Local Business Seminar is featuring advanced digital marketing strategies designed exclusively for the local business, a presentation from Google's management team, a Q & A with Local Positions' marketing analysts, and breakfast & refreshments.
The event will highlight advanced tools and techniques local businesses can utilize to drive leads and increase sales.
The Local Business Seminar will be held on Wednesday, May 21st from 10:15AM PDT to 12:15PM PDT and will be located at Local Positions' offices, 30401 Agoura Road, Suite 200 Agoura Hills, California, 91301. The event is free and open to all local business owners and marketing professionals in the Los Angeles and Ventura area. Attendees will have the opportunity to schedule a free one-on-one marketing consultation with a local marketing analyst.
You can register to attend here:
http://www.localpositions.com/google-breakfast-seminar-2014/
The seminar will feature a number of speakers Google, including Arjan Dijk, VP of Global Small Business Marketing, Fred Vallaeys, Google AdWords Evangelist, and Ben Wood, Director of Channel Sales America. Local Positions presenters will be Bernard May, CEO and Co-Founder of parent company National Positions, and Joey Casillas, Vice President of Sales.
"We are looking forward to once again hosting another cutting edge Google local business event," said Bernard May, President of National Positions. "These events are known to offer helpful and practical advice that give participants a competitive advantage in the fiercely contended local online space."
Those in attendance will be privy to a wealth of local marketing strategies on how to target local customers through profitable online channels. The Local Business Seminar will cover a range of topics, including Adwords, Local Search, Mobile Search, Email Marketing, Social Media Marketing, Web Analytics, and more. All strategies discussed are designed around the latest changes to the Google Search landscape, while also keeping front of mind the continued growth of mobile devices and social networking.
To sign up to attend the event or learn more, visit
http://www.localpositions.com/google-breakfast-seminar-2014/
About Local Positions: Local Positions is a leading Internet Marketing agency, with 10 years in the business helping local companies increase their market share. Based in the greater Los Angeles area, Local Positions has worked with thousands of brands worldwide. Its parent company, National Positions, has been given multiple awards and accolades for its work, including being awarded Inc. Magazine's fastest growing privately held companies four years running. To get in touch with Local Positions or to learn more about local marketing for your business, visit
http://www.localpositions.com/
or call 877-470-6930.