Filipino Nation Launched; Makes Outsourcing to the Philippines Easier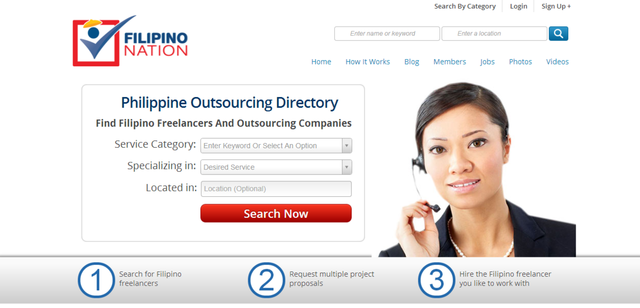 Cerritos, CA – May 21, 2014 – FilipinoNation.com, a Philippine outsourcing service website, created a platform for individual freelancers and outsourcing companies in the Philippines to showcase their skills and expertise to the global market.
Virtual employees has been all the rage in the business world. With the surge of the number of companies, big and small, looking into offshore outsourcing as a cost-efficient competitive advantage; comes the rise and recognition of the dedicated talent of
Filipino freelancers
.
Filipino Nation was founded with a mission of helping "grow the Philippine economy". Founder, Michael Del Rosario, aims to realize this by engaging the world to find business solutions from a network of freelance professionals and firms in the Philippines.
"The beauty of FN is freelancers can use the site as their own official site and blog. They can even showcase their portfolio and expertise for the world to see" said Michael del Rosario. "Unlike other freelancing sites, FN is free and does not act as middleman. Employers can contact members directly."
At no cost, Philippine outsourcers are provided with another effective source of business and professional leads. Firms and freelancers can setup an account and take advantage of the starter plan that allows them to create a full professional profile page to promote skills and services, upload professional photos, showcase portfolio, be found in directory search results, and even receive direct inquiries from potential clients.
Business owners and employers looking for remote contractors can search the
Philippine outsourcing directory
for web developers, web and graphic designers, virtual assistants, SEO experts, content writers, support personnel, telemarketers and other remote staff. Another site feature for prospective clients is the quick quote where they are matched with freelancers according to the requirements indicated.
Registered members are notified of verified referrals and they are given the liberty to accept or decline client referrals or job offers.
Every successful client referral will cost registered members $2.50 which can be waived by upgrading to Pro Membership at $12 per year. For one dollar a month, Filipino freelancers can access and benefit from upgraded features:
Professional Blog Platform
Unlimited Blog Posts
Unlimited Video Posts
Advertise Coupons and Promos
Publish and Promote Special Events
Client Reviews
Display Fans and Supporters
Post Classified Ads
Display Phone Number
No Ads on Profile Page
FilipinoNation.com provides outsourcing professionals and firms in the Philippines a directory listing that can help create and improve online visibility. The website also provides helpful tools that allow members to manage referrals.
Filipino Nation strengthens the global outsourcing community and the Philippine economy by offering cost-efficient business solutions to the market through building and growing a community of skilled Filipino freelancers.
About Filipino Nation – Headquartered in Cerritos, California, Filipino Nation is an outsourcing directory that bridges the gap between global businesses and Filipino freelancers and companies in the Philippines. The site features free and Pro Memberships for B2B and individual service providers. It is also a venue for employers looking to hire web developers, graphic designers, virtual assistants, SEO experts, social media managers, content writers, support personnel, telemarketers and other remote staff.