Clearwater Dental Office Undergoes Remodel to Better Serve Patients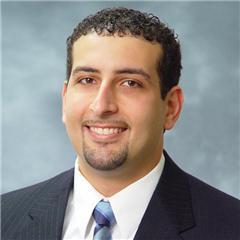 May 27, 2014 - Clearwater, FL
– The Dentist place, a family and cosmetic dental office, has completed reconstruction to provide a more accommodating space for optimal dental treatment.
Murad Rashid, DMD, and associate dentists Dr. Morar and Dr. Pulido, have recently taken part in an office overhaul to provide room for their growing practice and family of patients. The remodel happened in conjunction with the larger renovation of the Sears department store and mall where their office is located.
"We're in a unique situation with the remodel of the entire mall community that we're a part of – we were able to complete this overhaul to better serve our patients to quality care in a comfortable and welcoming space,"
Dr. Rashid
explained.
The Dentist Place has been serving their community for over 30 years and continues to improve their methods in order to give their patients the best of modern, effective dental care. Dr. Rashid's office uses digital x-rays and other advanced diagnostic equipment to help map out detailed treatment plans. Because their unique location sees heavy foot traffic, their practice remains flexible and up-to-date on the best treatment methods to accommodate same-day
emergency dental care
for walk-in patients.
"Our office remodel is a part of our continuing improvement process to help our patients feel at ease, knowing they are being treated by dental professionals who are constantly seeking ways to make their experience better," Dr. Rashid added.
About The Dentist Place and Murad Rashid, DMD
Dr. Rashid is a native from central Florida and received both his undergraduate and dental doctorate degrees from the University of Florida in Gainesville. He makes it a point to educate patients on the close relationship between oral health and overall general health. This focus on preventive education allows the dental professionals at The Dentist Place to provide the highest quality care in a professional manner. Dr. Rashid exceeds annual national and state education requirements in a variety of disciplines, including cosmetic and restorative dentistry. He is a member of the Academy of General Dentistry, American Dental Association, Florida Dental Association, West Coast Dental Association, and Pinellas County Dental Association.
For more information on the dental treatments available from Dr. Rashid's newly-remodeled office, visit the website at dentistplace.com.