Neuroscience Expert Helps Valley Realtors Build Rock Star Practices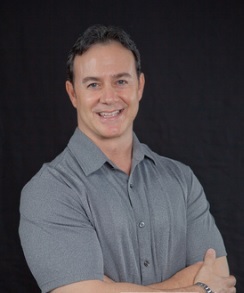 Gilbert, Arizona (May 23, 2014) – Realtors face many unique challenges in their businesses. Aside from the pressure of working exclusively on a commission basis, they often wear many hats including marketer, home improvement adviser, credit consultant, interior designer, marriage counselor, and (often) manager or team leader. Gilbert based personal development expert Dr. Matt Mannino wants to empower local Realtors to grow strong practices by avoiding the 3 mistakes that many professionals make that compound the stresses of the real estate business and hold them back from achieving their goals.
Dr. Matt Mannino is holding a free workshop geared towards empowering Realtors by making them aware of these 3 mistakes and showing them how to not fall into the cycles that keep them from having the "Rock Star" real estate practice they desire. Mannino will also be sharing the techniques and strategies that he has used to build multiple businesses, including real estate related businesses and one of the largest chiropractic clinics in the country. Mannino stated, "Building a solid real estate practice is simpler than many real estate professionals realize. My goal is to help empower them to do that by avoiding some simple pitfalls that I continually find many to be unaware of."
The upcoming workshop won't be your typical real estate agent seminar, as Mannino has a unique perspective that blends his expertise in neuroscience and personal development. He will focus on "3 mistakes even smart Realtors make that keep them frustrated about attracting qualified clients, buyers and Rock Star team members." It will be held on Thursday, May 29th at 7pm at the Source Trainings office, located at 2373 E. Baseline Road, Suite 102 Gilbert, AZ 85234. To register for this free workshop, visit:
http://quantumemergence.com/workshop
.
You can learn more about Dr. Matt Mannino and his work at:
http://quantumemergence.com
.
About Dr. Matt Mannino
Dr. Matt Mannino is the founder of Source Trainings, a neuroscience-based personal achievement company and the Creator of the
Quantum Emergence
® System, a groundbreaking 5-Step Personal Transformation System. As a Chiropractor, he built one of the largest solo Chiropractic practices in the nation seeing 1,000 patients per week. As an expert and innovator in the neurosciences, Dr. Matt has taken his system of personal transformation into businesses, churches, and nonprofit organizations nationwide. His seminars, keynotes, and systems are designed and created to maximize learning and bridge the gap between intangible theories and down to earth "how to" applications. Dr. Matt believes that every human being has been created with divine potential and abilities; the goal of Source Trainings, LLC is to help people discover and apply this truth. Over the past 20 years, he has helped thousands of people reach a greater level of health, wealth, and life fulfillment. Learn more at
http://quantumemergence.com/