Costely.com Launches New Car Insurance Rates & Quotes Comparison Website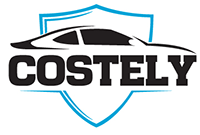 May 23, 2014 -
Costely
- helps consumers compare auto insurance rates from hundreds of car insurance companies and brokers in the United States. The company have recently launched a new website at
http://www.costely.com/
to help consumer browse through samples auto insurance cases and scenarios with figures an estimates containing lowest, average and highest rates in their area.
Finding out exactly how much an auto insurance coverage or premium will cost requires a quote from an insurance company. Drivers are usually required to share detailed personal information, car details and driving records before a quote is provided. Although car insurance companies share some data to prevent insurance fraud, each insurance provider still requires full disclosure of the same information each time a quote is requested.
The process of sharing the same information with each auto insurance company can be time consuming, especially if the driver attempts to get a quote from multiple companies. What tends to happen is customers settling for the first or second cheapest car insurance premium. National Association of Insurance Commissioners (NAIC) and other state department of insurance recommends comparing multiple quotes before purchasing a car insurance policy.
"We provide detailed case scenarios for various age groups, circumstances and driving habits from public official and private sources. The consumer can clearly see roughly how much it will cost to get a coverage without sharing any personal information. Quotes data is constantly being updated to reflect as accurately as possible the current market auto insurance rates", said Bill Honorer, Insurance Analyst at
costely.com
.
Among other information the company provides is state specific information such as insurance requirements, speed limits, drivers statistics, uninsured motorists, bad drivers stats and most stolen vehicles among other data. The company sources it data from various public and private sources.
Costely Insurance was created by a small group of car insurance consultants to help costumers shop and compare insurance rates.