Twelve Bridges Dental Moves to New Office in Roseville to Accommodate Growing Patient Family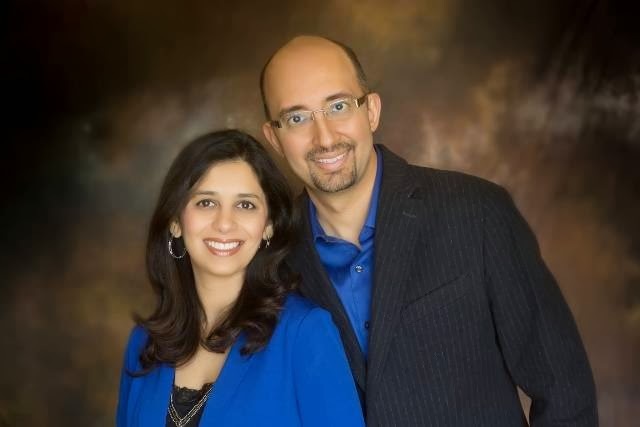 May 27, 2014 - Roseville, CA
– Drs. Raj and Insiya Zanzi recently moved their dental practice to Roseville to better support dental care for their growing patient community.
Insiya Zanzi, DDS and Raj Zanzi, DMD
are dental experts who specialize in family-friendly and cosmetic dental treatment. They have recently re-located their office from Lincoln, CA to Roseville, CA, in an effort to provide the best oral care possible for their ever-growing patient family.
Dr. Insiya Zanzi states, "At our new office, we will continue to offer the same modern, high-quality care that our patients have come to expect. Our Roseville, CA location affords us the space and opportunity to continue to grow so we can serve more members of our community with the dental care they need."
Twelve Bridges Dental's office is centered around dental treatments that are modern in approach and ensure patient comfort at all times. Their Roseville, CA location features televisions in all operatories, as well as massage chairs, complimentary refreshments, and hot towels. Their high-tech dental services are aided by digital x-rays and intra-oral cameras and include clear braces from Invisalign® and restoration of lost and extracted teeth with
dental implants
.
"The best way to serve our patients is to give them dental treatments that are cutting-edge and convenient, as well as to provide them with the comforts of home, which is why we offer relaxation with massage chairs and refreshments. We're truly excited to share our new space with our patients," Dr. Raj Zanzi adds.
At their Roseville, CA location, patients can take advantage of flexible night and weekend hours, as well as easy financing options and a staff that is warm and welcoming. Drs. Zanzi are thrilled to welcome members of their community to their new office for continued top-of-the-line dental care.
About Raj Zanzi, DMD and Insiya Zanzi, DDS
Raj Zanzi, DMD graduated from Tufts University School of Dental Medicine, Boston in 1999 and is continually participating in advanced training and continuing education courses to keep himself updated with the latest dentistry has to offer. Insiya Zanzi, DDS graduated from University of Bombay, India in 1996. Three years later she completed all of the requirements necessary in general & restorative dentistry to practice in the State Of California. Their dental practice, newly relocated to Roseville, CA, has been serving patients to reliable dental care since 2006.
For more information available at Twelve Bridges Dental's new Roseville, CA office, visit the website at 12bridgesdental.com
Email Twelve Bridges Dental Group