Denville Oral Surgeon Takes Part in Youth Event for Health and Wellness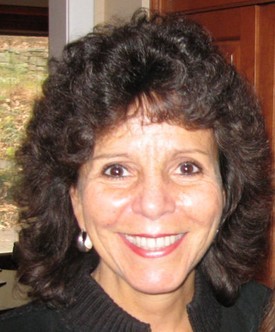 May 27, 2014 - Denville, NJ
– Dr. Cheryl Moccio recently volunteered to donate her time as a dental health professional to a free community event put on by the YMCA.
Cheryl Moccio, DMD
is a board certified oral and maxillofacial surgeon who specializes in helping patients in Denville and nearby communities care for their oral health, as well as their overall health. As a health practitioner, Dr. Moccio was happy to take part in Healthy Kids Day put on by the YMCA to promote healthy, active lifestyles for children.
Dr. Moccio states, "As someone who cares for the health and wellness of patients every day, I wanted to extend my reach to even more members of the community who are looking to be healthy all over. The Healthy Kids Day event was a great opportunity to meet families and teach healthy habits to children."
The Healthy Kids Day event was a free day of fun and education put on by the Lakeland Hills YMCA in Mt Lakes, NJ on March 15, 2014. The activities coordinated were designed to encourage children to have an active summer by learning and doing. The day's events included: arts and crafts, sports clinics, diabetes prevention awareness, obstacle courses, health screenings, scavenger hunts, injury prevention awareness, dental care, and other opportunities for healthy physical activity and health education.
"The Lakeland Hills YMCA did an excellent job of hosting a wide variety of events to keep kids interested and invested in their health. I'm thrilled that I was able to contribute to their efforts to keep kids in our community healthy over the summer, and all year long," Dr. Moccio added.
The Lakeland Hills YMCA hosts other beneficial programs and events, including summer camps and after-school programs. Dr. Moccio continues to look after the health of her community at her oral surgery office by providing wisdom teeth extraction,
dental implants
, and other oral surgery needs to help her patients keep healthy smiles for overall healthy bodies.
About Cheryl Moccio, DMD
Dr. Moccio is a New Jersey native who earned her Doctor of Dental Medicine degree from the University of Medicine and Dentistry of New Jersey in 1979. She completed her specialty training in Oral and Maxillofacial Surgery at Metropolitan Hospital in NYC in 1983. Dr. Moccio is a Diplomate of the American Board of Oral and Maxillofacial Surgery as well as a Fellow of the American College of Oral and Maxillofacial Surgeons. She has been on staff at St. Clare's Hospital in Denville, NJ for over 30 years and has served as chairwoman of the dental department and maintains current certification in A.C.L.S (advanced cardiac life support).
For more information, visit Dr. Moccio's website at: oralsurgeondenville.com
Email Cheryl L. Moccio DMD