Montgomery Village Dentists Use High-Tech Equipment for Same-Day Dental Care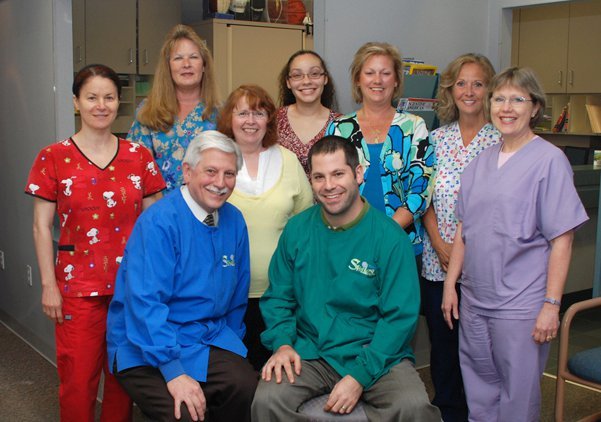 June 3, 2014 - Montgomery Village, MD – Drs. Steven and Corey Anolik of Totally Smiles offer their patients the convenience of precise and quick restorations with CEREC Omnicam.
Totally Smiles is a Montgomery County family and cosmetic dental office headed by Steven M Anolik, DDS and Corey B. Anolik, DDS, FAGD. Among their high-tech treatments for oral health care, Drs. Anolik offer restorations with
CEREC Omnicam
.
CEREC is an abbreviation for Chair-side Economical Restoration of Esthetic Ceramics and provides restorative care that is uniquely created to fit your smile, in as little as one hour. "With CEREC Omnicam technology, we can take detailed scans of our patients' mouths with a specialized camera. This allows us to create a 3-D model of our patients mouth. This process ensures that the restoration we create is tailored to fit and look exactly as a patient's normal tooth would," Dr. Corey Anolik explained.
Once the CEREC software has compiled the digital images of a patient's mouth into a virtual model, Drs. Anolik are able to manipulate that model to get a comprehensive view of oral issues, an approach that cannot be completed with 2-D images provided by standard x-rays or other imaging equipment. The CEREC Omnicam creates inlays, onlays, crowns, veneers and other restorations that fit seamlessly with your natural teeth, based off of this comprehensive digital information. Your custom restoration is milled in as little as one hour. Every step in most CEREC restorations can be completed in one office visit.
Dr. Steven Anolik adds, "It's important to address dental issues, such as damaged or decayed teeth, immediately to prevent further damage and improve oral function. However, for many patients, the traditionally lengthy process for getting dental restorations turns them away, so they continue to live with compromised teeth. With CEREC technology, we're able to serve our patients with same-day restorations that are created quickly and precisely to fit their smiles; one-appointment treatment doesn't have to mean rushed or sub-par work. We hope that, by making esthetic restorative dental treatment more accessible to our community, we can help dramatically improve our patients' oral health in as little time as possible."
About Totally Smiles and Drs. Steven and Corey Anolik
Steven M. Anolik, DDS graduated from Temple University in 1972 and has been in private practice for over 30 years. He is an active member of organized dentistry with memberships in, The ADA, Maryland State Dental Association, Southern Maryland Dental Society, Alpha Omega Dental Fraternity, and the Academy of Computerized Dentistry of Northern America. He is listed in Compendium's Top 100 dentists in America.
Dr. Corey Anolik is Dr. Steven's son and graduated in 2006 from the Baltimore College of Dental Surgery. He has a special interest in oral surgery and took part in a one year specialized clerkship in this field. Dr. Corey Anolik was able to enhance his skills in all aspects of general dentistry, including implants, endodontics and maxillofacial trauma through a one year Advanced General Dental Practice Residency at The Albert Einstein Medical Center in Philadelphia. He has also completed extensive training and been accepted as a Fellow in the Academy of General Dentistry. TotallySmiles offers a range of high-quality dental services including clear braces from Invisalign®,
dental implants
, oral surgery, Lumineers, sedation dentistry, and emergency dental care.
For more information about same-day dentistry with CEREC Omnicam, visit the Totally Smiles website at:
http://totallysmiles.com
.