Tuskawilla Family Eye Care Announces Launch of Air Optix® Colors Contact Line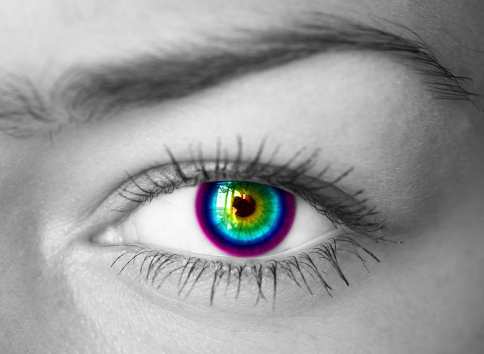 June 4, 2014 - Winter Springs, Florida-based Tuskawilla Family Eye Care is proud to announce that it will
carry the Air Optix® Colors line of daily wear soft color contact lenses
from Alcon®, one of the premier manufacturers of eye care products. The line, which received FDA approval at the beginning of 2014, will debut at Tuskawilla's conveniently located office in early June.
The new line of Air Optix contacts provides nine color options that fit all manner of taste and style requirements for discerning wearers. This significantly broadens the color options available for Tuskawilla clients without requiring current users of Alcon's Air Optix line to submit to refitting.
These new soft
color contacts offer several benefits
for those who might previously have been unable or unwilling to wear contacts on a daily basis. First, the products use a thinner, more technologically advanced material that allows far more oxygen to penetrate through to the wearers' corneas. This reduces the risk of hypoxia, eye dryness and other unpleasant side effects in daily wearers.
Additionally, these Air Optix contacts are sleeker and more natural than their predecessors. They are comprised of roughly 33 percent water and 67 percent lotrafilcone B, a silicone hydrogel that is surface treated to improve durability and functionality. This improves comfort for the wearer and allows the contacts to be used in a wider variety of situations. In clinical testing, Air Optix Colors contacts provided superior vision improvement for patients with mild astigmatism as well as those who suffered from normal vision lost.
"We're excited about this new offering, as we believe it will allow many people who were unable to successfully wear previous colored lenses to be fit with a comfortable and highly wearable lens," says Dr. David E. Hankins, Tuskawilla Family Eye Care's Optometrist.
The Tuskawilla team is happy to provide hands-on demonstrations of this exciting new product at its customers' convenience. Any current lens wearer who wishes to
learn about this cutting-edge vision correction option
from Alcon is eligible to participate. To schedule a demo or consult with a friendly eye care professional at Tuskawilla's office, fill out the contact form at
www.tuskawillaeyecare.com
or call (407) 278-4884.
About Tuskawilla Family Eye Care
Tuskawilla Family Eye Care was established by Dr. David E. Hankins and has been serving the eye care needs of Winter Springs, Florida and surrounding communities from the same location for more than 28 years. Dr. Hankins and staff offer affordable and complete eye care services and the latest in eyewear fashions and contact lenses. For more information, visit
www.tuskawillaeyecare.com
.
Email Tuskawilla Family Eye Care