Williams Lake to Open for Swimming Starting July 4th as Rosendale Pool Fundraiser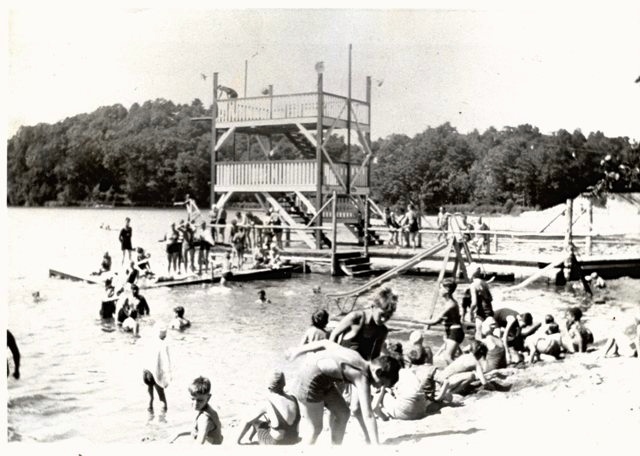 June 23, 2014 - The
Williams Lake Project
, in partnership with the Town of Rosendale, will open Williams Lake for public swimming weekends in July and August. Public swimming at the Williams Lake beach will be open with lifeguard supervision Fridays through Sundays (plus Labor Day Monday) from July 4th to Sept. 1st from 12 noon to 7pm. Day use fees will be $10 for adults, $8 for seniors and $6 for kids (12 and under), with a discounted "sunset rate" for entry after 5pm. CASH ONLY at the door. Season pass are on sale now (payment by check or credit card). Rates are $200 for adults, $155 for seniors and $115 for kids under 12.
Season passes are available online. Visit our website for more information about Summer Swim beach rules and amenities:
http://www.williamslakeproject.com/summer-swim/
Our Summer Swim sponsors include Heritage Energy, Birchez Associates, Olympic Electric, Radio Woodstock, Rondout Savings Bank, Tri-State Hardwoods, ByWater Bistro, Ulster Savings, Victoria Gardens, Masseo Landscape, Garland Excavation, Marbletown True Value Hardware and Ken Walsh & Sons. We are grateful for their support in bringing Summer Swim to the Ulster County community.
The Town of Rosendale has been working for the last two years to raise funds from state
and private funders, in addition to many local fundraising events, for the rebuilding of the
pool, and anticipates it may reopen as soon as the summer of 2015. "We are close to our goal and look forward to starting construction the new pool soon. We are also grateful to the Williams Lake Project for offering our area residents a place to swim, while continuing to help us in our remaining fundraising efforts," said Supervisor Jeanne Walsh.
All net profits from admission fees and sponsorships will be donated to the Rosendale
Pool fund.
"Everyone on the Williams Lake team has been working hard to get the beachfront ready and we're grateful for the outpouring of support from local volunteers and business Sponsors for the Summer Swim program. That means more money for the pool fund at the end of the summer. Looking forward to opening day!" said Communications Coordinator Alanna Medlock.
Email Williams Lake Project