Hockey Calendar Management for the Masses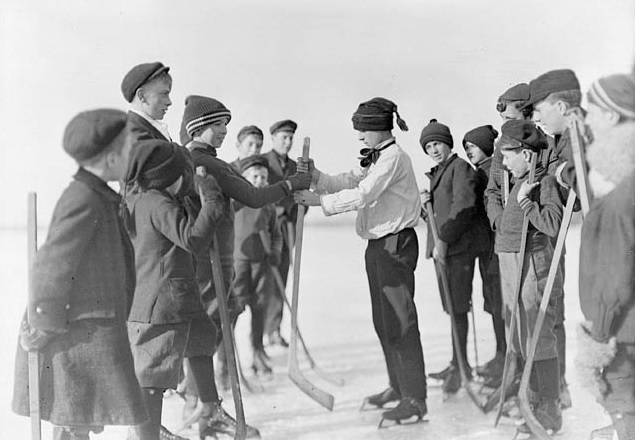 June 27, 2014 - Hockey's not as simple as it once once. If you've ever suffered the embarrassment of accidentally sending a hockey team to the wrong city, or having your child miss a hockey game because you didn't update your calendar correctly, there is now a company that will help you out. My Hockey Radar provides outsourced "virtual assistants" to update your team calendar or your own individual calendar.
Many minor league hockey team managers have busy schedules at work, followed by busy schedules after work to ensure that kids show up at the right rink at the right time. This can be a very time consuming, error-prone exercise. Scheduled ice times change, leading to modifications to the schedule that need to get communicated to everybody. As well, schedules that are sent to managers sometimes already contain errors that can cause a whole team to be inconvenienced. When "Ottawa" is accidentally entered as "Oshawa", people get upset.
Technology is helping get the message out, but the poor manager who has to learn new technology every year is once again pressed for time. "Do it yourself" websites require a commitment to learn and will change from team to team. This year's website is replaced with the next great website the following year.
My Hockey Radar helps managers by taking care of the operational management aspects of maintaining a hockey website or online hockey calendar. By outsourcing this activity, hockey managers can focus on activities that are more important (i.e. friends, family, and their daytime job).
For those parents looking to take matters into their own hands, My Hockey Radar will provide "virtual assistance" in updating their hockey calendars. Unlike typical "virtual assistants", the assistants at My Hockey Radar only provide support for calendar management and focus on hockey. This focus results in faster updates to calendars and more quality because there is a deeper understanding of what is involved in hockey games, practices, and specialty skills sessions. Because these assistants are assigned to many individuals instead of just one, it is economical to have them take on the task of updating hockey calendars.
The technical additions for these calendar solutions can be endless. One of the popular tools of sales people is a product called Salesforce.com. It is used for Customer Relationship Management (CRM). For many sales people, it is what they work on all day, every day. My Hockey Radar provides a service so that instead of sending an email or an SMS phone text message reminder that there is a hockey game tonight, it will actually insert the message into Salesforce.com. No more missed games.
For more information about these solutions and others, please visit
http://myhockeyradar.com
.