Jason Wieck Racing Secures #DitchTheCan™ Energy Drink as 2014 Associate Sponsor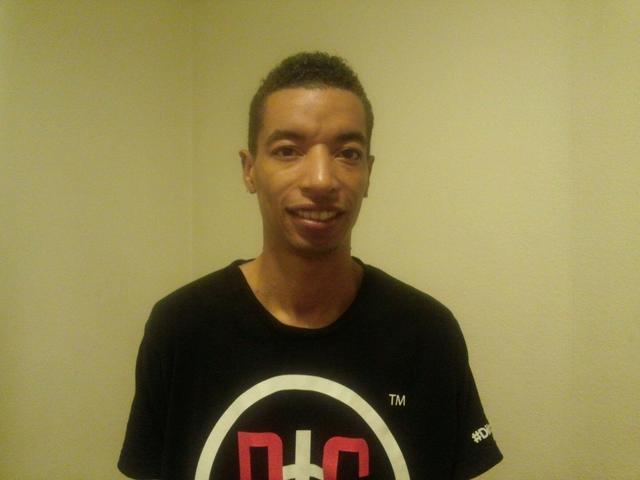 PHOENIX, ARIZONA (July 1, 2014) – High Speed Exposure is pleased to announce that NHRA Super Comp Driver Jason Wieck has secured #DitchTheCan™, an energy drink company, as an associate sponsor for the 2014 season.
Given that the last several years have left many professional drivers sidelined due to a lack of funding, this latest sponsorship speaks to the confidence in Wieck as both a driver and a brand advocate. Additionally, it affirms the confidence of motorsports marketing to create brand exposure and sales opportunities for companies. Brian Krogstad, Co-creator of #DitchTheCan™ stated, "We are very excited to work with Jason Wieck for a couple of reasons. First, we believe that our energy drink product is great for both racers and their fans, and second, we like to work with up and coming stars."
Jason Wieck is clearly a rising star in the sport of drag racing. After falling in love with the sport at the age of five, he has been involved in the sport as a driver and crew member for over a decade. He was recently featured in an article with 2012 NHRA Top Fuel World Champion Antron Brown, where it was noted that Wieck is following in the Champion's footsteps. As a marketer, Wieck is brilliant, having amassed an online social media following of over 70,000 fans, which exceeds the fan based of many professional race teams. Wieck commented, "I am proud to be a part of the #DitchTheCan family and look forward to a long and successful relationship with them as I move up the ranks on my way to that Top Fuel ride."
To learn more about #DitchTheCan™ visit
http://ditchthecan.com/jwieck
.
About Jason Wieck Racing
Jason Wieck Racing is the NHRA Super Comp team led by owner/driver Jason Wieck. Jason has a rich heritage in drag racing, being the nephew of legendary driver Jerry Estep. Wieck has spent more than a decade in the drag racing industry, having served as a crew member for Rocketman Racing and a driver for Jim "Bear" Chapman prior to launching his Super Comp team. He is a graduate of the Frank Hawley School of Drag Racing (where many professionals get started) and works closely with B.R.A.K.E.S. a 501C3 nonprofit charity started by NHRA Top Fuel Driver Doug Herbert. Most notably, Jason Wieck is one of the most followed NHRA drivers online, having an online fan base of over 70,000 fans. You can learn more about Jason and his team at:
http://www.jasonwieckracing.com
.
About #DitchTheCan™
#DitchTheCan™ is a new initiative backed by Life Force International (Life Force). Life Force is a privately held leading natural health and wellness company, that manufactures, markets and distributes nutritional and personal care products through a global direct sales force of over 50,000 active independent Members, Distributors and Customers with international subsidiaries established in Australia, Canada, New Zealand and Singapore plus export sales to other countries. Learn more at:
http://ditchthecan.com/jwieck
About High Speed Exposure
High Speed Exposure (HSE) is a boutique motorsports marketing agency with a two-fold mission. First, HSE educates corporate marketing managers and executives on the effectiveness of motorsports marketing and secondly HSE connects brands with winning teams in an effort to increase brand equity while creating a positive return on their marketing investment. For more information, visit their website at:
http://www.HighSpeedExposure.com
Email High Speed Exposure