Northwest Surgeons Offer Free Online CPD Webinar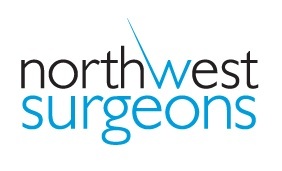 July 4, 2014 - The next webinar is scheduled for 17th July at 8pm and is scheduled to last until 9:15pm. The webinar is titled 'Managemnet of immune mediated disease' and will be delivered by Ben Harris, - MA VetMB CertSAM MRCVS.
There will be other webinars to follow and all will count towards CPD. All of the webinars will develop theoretical knowledge and practical skills. All delegates will benefit from learning from some of the best specialists that the UK and Europe has to offer at the renowned Northwest Surgeons Referral Practice and will receive a personalised CPD certificate for every webinar attended.
The current schedule of webinars is:
21st August 2014 8pm - Graham McConnell Head of Partner Relations South, Vets4Pets - The truths and myths about Joint Venture Partnership
28th August 2014 8pm - Graham McConnell Head of Partner Relations South, Vets4Pets - The truths and myths about Joint Venture Partnership
18th September 2014 8pm - Stefania Martinoli DVM, MRCVS, Northwest Surgeons - Brachycephalic Airway Syndrome; the surgical options
23rd October 2014 8pm - Filippo De Bellis DVM CertVD DipECVD MRCVS, VetsNow Referrals - The painful ear again! Management of otitis externa and media
8th January 2015 8pm - Vets4Pets Joint Venture Partners - From the horses mouth - what Joint Venture Partnership really means to a Vet
19th February 2015 8pm - Dr Rebecca Littler MA VetMB PhD DSAM MRCVS RCVS, Northwest Surgeons - Dealing with difficult diabetic cats
19th March 2015 8pm - Tobias Grave TAGPCert (SAP) Dip ACVECC MRCVS, VetsNow Referrals - Subject TBC
You can register your interest in the event by visiting the following link and completing the form. The webinars are free but pre booking is required and places are limited.
About Ben Harris
Ben graduated from the University of Cambridge in 2002. He spent 7 years in private veterinary practice in London developing his interest and skills in internal medicine and attaining the RCVS Certificate in Small Animal Medicine in 2008.
Seeking to specialise further in internal medicine, Ben completed a residency in small animal medicine at Cambridge in 2012 before moving to Northwest Surgeons. He is working towards the ECVIM diploma. Ben's interests within the wider scope of medicine include critical care, uronephrology, and hepatology, infectious and immune-mediated disease. Ben has ongoing research into canine liver disease collaborating with six universities and a prospective study of canine herpesvirus.
About Northwest Surgeons
Northwest surgeons provide your pet with specialist veterinary knowledge from experts. All of our experts have their own specialist areas that they work in and have many years experience. Northwest Surgeons operate the safest and most technologically advanced animal clinic available.
Their specialist imaging equipment includes an in-house MRI scanner, two X-ray suites, ultrasound scanning, a wide range of endoscopic imaging equipment and access to CT scanning machines.
For more information contact
Northwest Surgeons,
Delamere House, Ashville Point, Sutton Weaver,
Cheshire WA7 3FW England
Telephone: 01928 711400
or visit
www.nwsurgeons.co.uk