Pittsburgh Plastic Surgeon Dr. James Fernau Launches New Website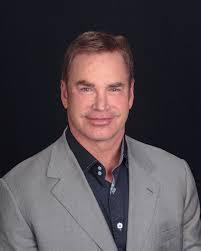 July 9, 2014 - Dr. James Fernau, a renowned plastic surgeon in Pittsburgh, PA, is pleased to announce the launch of his new website, located at
www.drjamesfernau.com
. The new website is part of a renewed online marketing initiative aimed at improving Dr. Fernau's online presence and attracting more patients to his state-of-the-art plastic surgery practice.
One of the biggest changes to Dr. Fernau's site is the addition of in-depth procedure information. Dr. Fernau has provided a wealth of information on the wide range of procedures that he offers for the skin, face, body and breasts. He is pleased to provide this information to help patients make educated decisions about pursuing cosmetic surgery, and provide answers to some of the most frequently asked questions about these treatments.
Another helpful area of the website is the
before and after photo gallery
. This gallery features photos of Dr. Fernau's real patients. This section of the website can help prospective patients understand the quality of results that Dr. Fernau is able to achieve, and help them develop realistic expectations regarding what can and cannot be accomplished with plastic surgery.
Dr. Fernau's website also offers details about Dr. Fernau and his staff. Website visitors can read about Dr. Fernau's extensive education, surgical training and experience. They can also view photos of his state-of-the-art facilities, where he conducts consultations and performs surgery.
Lastly, the testimonials section is a popular area of the website where visitors can learn more about the experience at Aesthetic Plastic Surgery & Medical Spa. Reading about the positive experiences that other patients have had with Dr. Fernau and his staff can help men and women feel more comfortable about pursuing treatment.
More about Dr. James Fernau
Dr. James Fernau is a board certified plastic surgeon in Pittsburgh, PA, who has more than 10 years of experience providing top-quality aesthetic procedures. Dr. Fernau has been recognized as one of America's "Top Doctors" by the Consumers' Research Council of America for seven consecutive years. At his state-of-the-art practice, Aesthetic Plastic Surgery & Medical Spa, he offers a wide range of surgical and non-surgical cosmetic treatments, including
breast augmentation
,
facelift
, brow lift, rhinoplasty, dermal fillers and more. He is also known as a leading provider of hair transplant surgery and hair restoration services. To learn more, or to schedule a consultation with Dr. Fernau, please call 412-446-0391.