Philip Pelusi Salons publishes their Tips for Damaged Hair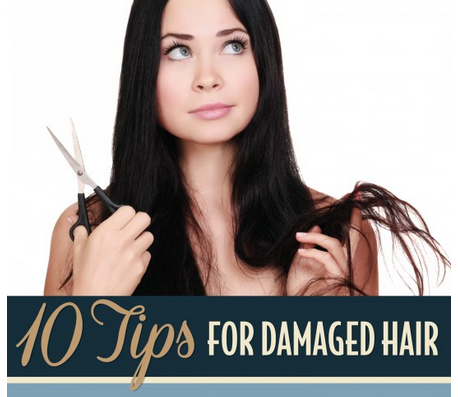 July 9, 2014 - Philip Pelusi Salons out of Pittsburgh, PA have recently published an infographic, offering their expert input on damaged hair and how to repair damaged hair back to full health. With any hair damaging problem, it is important to remain patient and realize that immediate results are not possible, although a good haircut from a skilled salon professional can minimize the amount of damaged hair that will need to be repaired.
The first step to repairing damaged hair is to know your hair and what works best for you. Avoid washing your hair with shampoo everyday to help your hair retain some of its natural oils. When you do wash, make sure to massage your scalp gently with your fingertips, helping to release some of your head's natural oils. Using a conditioner rich in protein and moisture can help strengthen hair.
To keep hair healthy, it is best to avoid heat styling whenever possible. The heat from hair dryers and flat irons can lead to damaged hair. Air dried styles are the best for hair, but using a lower temperature setting or applying gel or mousse can minimize the amount of hair damage. Whenever you are looking for a change in color or style, make sure to use natural products and not to stray too far away from your natural color.
With the summer months approaching rapidly, be sure to condition your hair before and after swimming. Taking the time to quickly massage conditioner before swimming and washing after you get out of the pool can help remove chlorine and keep your hair healthy.
The best way to make sure your hair stays healthy is to take care of yourself with good nutrition rich in essential fatty acids. Your professional salon stylist can always give you advice on keeping your hair free of damage. View the infographic at
http://www.philippelusi.com/blogs/siteblog/view/id/13/.
Philip Pelusi offers 12 locations conveniently placed throughout the Pittsburgh area. With professional hair care products and a certified staff, Philip Pelusi can help you get the look you want and help you maintain and style your healthy hair.
Email Philip Pelusi Salons