Stockton Dental Office Reaches Out with Community Involvement and Preventive Education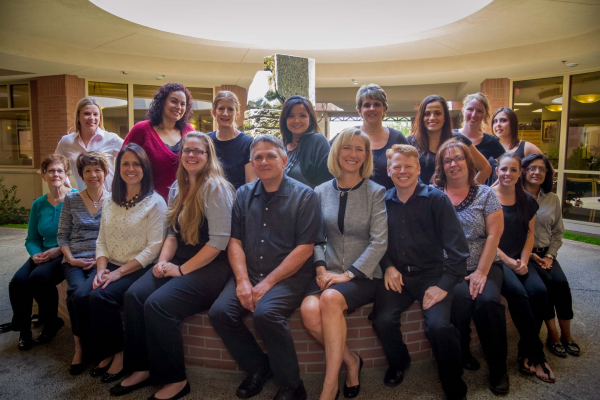 July 9, 2014 - Stockton, CA – Deer Park Dental takes part in local dental clinics and offers an educational preventive care website to help members of their community achieve excellent oral health.
Deer Park Dental is owned and operated by Janice G. Scott DDS, Christopher von Tersch DDS, and Michael R. Moreno DDS and is a
Stockton General Dentistry
practice with an emphasis on cosmetic dentistry, periodontics, prosthetics (dentures and partials and complex restorative care) as well as a family dental practice, catering to children at initial exam of age one to geriatric patients. Deer Park Dental is committed to giving their patients every tool possible for their best oral health.
Dr. Janice G. Scott
is on the California Dental Association Foundation Board, CDA Cares Management Committee and is involved in volunteer events around the state that host no-cost dental services. Each CDA event is able to provide treatment for thousands of patients' in-need from dentists and other health professionals who have donated their time.
"One of our most important roles as health professionals in our community is educating our patients and others about what they can do to care for their teeth and gums at home. For those who cannot afford dental care, I am thrilled to be a part of outreach programs that bring our expertise directly to those who need it most," Dr. Scott explained.
Deer Park Dental's involvement in education and outreach is carried through with Dr. Scott's and Dr. von Tersch's work with the local San Joaquin Dental Society Board and the launch of their informative dental website. Dr. Scott is a previous board of director for the California Dental Association.
DeerParkSmiles.com contains many interactive features including patient education videos and a free Smile Analysis feature that help patients make better informed decisions about their oral health. The website also includes a Links page with informative resources as well as a Frequently Asked Questions page with topics ranging from oral hygiene to dental procedures.
Dr. von Tersch adds, "All of our efforts to educate and reach people in need in our community are part of our comprehensive approach to giving patients the best dental care. We want to give people the information they need for excellent oral health, and therefore better overall health."
Dr. Michael R. Moreno, Specialist in Periodontics, adds an invaluable benefit to Deer Park Dental by providing in-house
periodontal care
to patients who need comprehensive periodontal therapy in a conservative manner that helps them achieve optimal periodontal health.
About Deer Park Dental
Deer Park Dental's office is home to several dental professionals: Janice G. Scott, DDS and Christopher von Tersch, DDS, General Dentists and Michael R. Moreno, DDS, Specialist in Periodontics and Implant dentistry. Primary dentist, Dr. Janice G. Scott received her DDS degree from Loma Linda University School of Dentistry in 1986 in the top 5% of her class. Dr. Janice Scott is a member of the California Dental Association, American Dental Association and San Joaquin Dental Society and a fellow of the American College of Dentists and International College of Dentists. She has done extensive continuing education at the Foundation for Continuing Education (FACE) program with an emphasis on occlusion and TMD, (temporo-mandibular disorder) often initially treated with an orthopedically designed occlusal guard.
Dr. Christopher von Tersch graduated from University of the Pacific School of Dentistry in 1999 in the top 6% of his class and has completed advanced training in restorative dentistry and smile design. He takes pride in helping his patients to achieve their esthetic goals with kindness and attention to detail and with the patient's needs and desires front and center.
Dr. Michael R. Moreno is a specialist in periodontics, receiving his DDS and Certificate in Periodontics from Loma Linda University, School of Dentistry. He has also taken extensive continuing education in implant dentistry from the LLU/AAID Implant Maxi-Course. He is compassionate and works hard to educate the patient so they are able to maintain a healthy dentition and periodontium for many years to come.
For more information on oral health education and the treatments available from Deer Park Dental, visit the website at deerparksmiles.com