Hertz Furniture Makes Adaptive School Furniture a Priority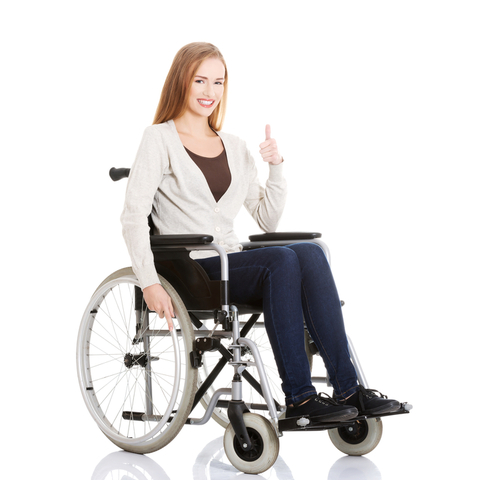 July 17, 2014 -
Hertz Furniture
, the premier school and office furniture supplier, is making adaptive school furniture and wheelchair accessible furniture a priority. Announcing its full line of adaptive seating, adaptive tables, and adaptive equipment designed to enhance the learning process for students with special needs, Hertz Furniture is dedicated to providing every child an optimal learning experience.
Numerous studies have confirmed the positive effects proper classroom furniture has on learning, including increased attention span, better behavior, and reduced fatigue. Adaptive school furniture, designed to provide greater ease of use and access to children with special needs, provides comfortable, stable positioning and has been shown to facilitate fine motor development, advance socialization and play, and improve concentration.
Hertz Furniture's expanding line of
adaptive furniture
helps students with special needs overcome the multiple challenges they face in the classroom, allowing them to better interact with their peers and be active participants in classroom activities. Moreover, its array of wheelchair accessible furniture and adjustable tables and chairs is compliant with American Disabilities Act (ADA) specifications, enabling schools to be fully accessible to students of all abilities. Among its featured products are:
wheelchair accessible tables
, desks and computer workstations, high-low seating options, height-adjustable chairs, and adaptive play furniture.
"We are extremely proud of our extensive line of adaptive school furniture," says Hertz Furniture President Saul Wagner. "We believe that every child deserves an optimal learning experience and plan to expand our inventory in order to cater to the needs of students with special needs. Moreover, we hope to continue to raise awareness among educators and students about the importance of accessibility."
About Hertz Furniture:
For over 45 years Hertz Furniture has supplied schools, religious institutions, businesses and government offices with top quality commercial furniture and superior customer service. Speedy Quotes, Quick Ship products, a wide selection of Eco-Friendly furniture, a free Project Planning and Design service and the best warranties in the industry are just a few of the ways that Hertz Furniture provides added value to its customers. For additional information on Hertz Furniture and its extensive line of products, please visit
Hertz Furniture
, speak to a furniture specialist at 888-802-6549, or send an email to jonathanyunger(at)hertzfurniture(dot)com.