Dr. David Sayah Launches Website for Beverly Hills Liposuction Patients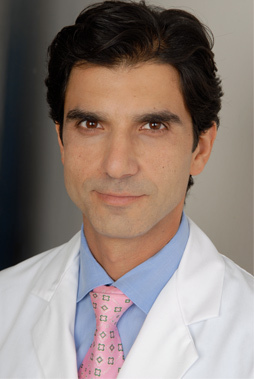 July 17, 2014 - Board-certified plastic surgeon Dr. David Sayah is pleased to announce the release of his latest website,
www.liposimply.com
. The new website is dedicated to highlighting the many liposuction procedures available at Dr. David Sayah's practice in Los Angeles, Simply Liposuction. Dr. Sayah and his team are confident that this new website will help them satisfy the unique needs of their liposuction patients, and help educate potential liposuction patients about the procedure.
LipoSimply.com features in-depth information on
liposuction surgery in Los Angeles
/ Beverly Hills. One of the most helpful sections of the website is the liposuction methods area, where patients can learn about the many different types of liposuction available, including awake liposuction,
laser liposuction
and ultrasonic liposuction. Dr. Sayah also reviews the different areas of the body that can be treated with liposuction, and which technique corresponds to each cosmetic goal. This detailed information can help patients understand all their options, so they can make the decisions that will help them achieve their ideal appearance.
Another popular section of the new website is the before-and-after photo gallery. Here, men and women can see pictures of real patients who were treated by Dr. Sayah and his team. Patients can browse through face and body-contouring liposuction photos to see the kind of results that are possible under the care of the professionals at Simply Liposuction.
Lastly, the liposuction resources section provides patients will all the information they need when preparing for surgery. It includes cost and financing information, how to prepare for surgery, what to expect during recovery and more. Dr. Sayah is pleased to provide this information to his patients to help them have the safest and most comfortable plastic surgery experience possible.
More About Simply Liposuction
Simply Liposuction is a leading provider of liposuction surgery for patients throughout Beverly Hills and Los Angeles, Calif. The practice is led by board-certified plastic surgeon Dr. David Sayah, who is highly regarded for his vast experience, remarkable results and friendly bedside manner. If you have been considering liposuction surgery, you owe it to yourself to seek the best treatment. Contact Dr. David Sayah today at 310-889-0445 to schedule a consultation or learn more about the practice.