Wu Technologies Adds New Products to Inventory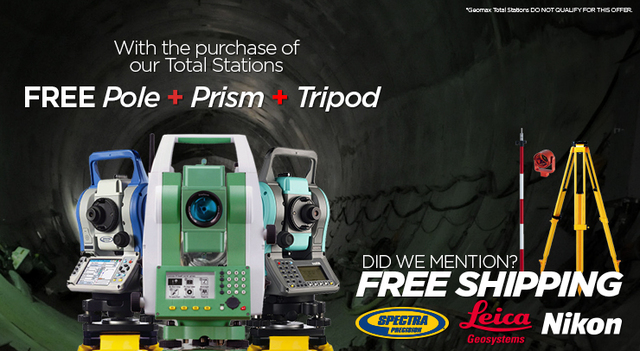 July 17, 2014 - Wu Technologies has always been a reliable source for products in the surveying and engineering industries. Now, they're offering even more great items at affordable prices. Wu Technologies carries popular brands like Nikon, Leica, and Kenwood. Customers can even take advantage of free shipping throughout the United States on all orders.
Wu Technologies has begun to carry even more fantastic new products like the Leica Rugby 840, 820, 680, and 640 Series Construction Lasers. They also stock Leica Distance Measurers, Laser Levels, and Kenwood ProTalk products. Don't miss out on the new Leica Disto D2 Laser Distancemeter, currently marked down from $229 to $179, or the Nikon NPL-322 Series Total Stations from $5,550 to $4,695. The Leica Disto E7100i is also one of Wu Technologies' latest and greatest offerings– it's one of the smallest laser distance meters on the market, which makes it convenient and easy to use. The Disto line also has a sketch app with Bluetooth Smart technology. You can transfer all your measurements from your smartphone to your tablet (allowing you to create floor plans and sketches easily). Don't miss out on the latest technology for your land surveying needs!
It's easy to find everything you're looking for at Wu Technologies. Whether you need Total Stations, Theodolites, or GPS systems,
Wu Technologies
has you covered. You can easily shop their site by typing in a keyword or browsing their selection by brand. Just head to the Wu Technologies site to stock up on all their high-quality products!
About Wu Technologies
Wu Technologies is a Florida-based company dedicated to providing customers with products in the surveying and engineering industries. Not only do they offer well-known brands like Spectra, Astech, and Geosurv, but they also provide reliable customer service and support to shoppers. Their full service center allows each and every customer to feel confident that they're getting top-notch products at affordable prices. For more detail please visit,
www.wutech.com
.