Foam Factory, Inc. Re-Introducing Popular 3LB EPS Foam to Inventory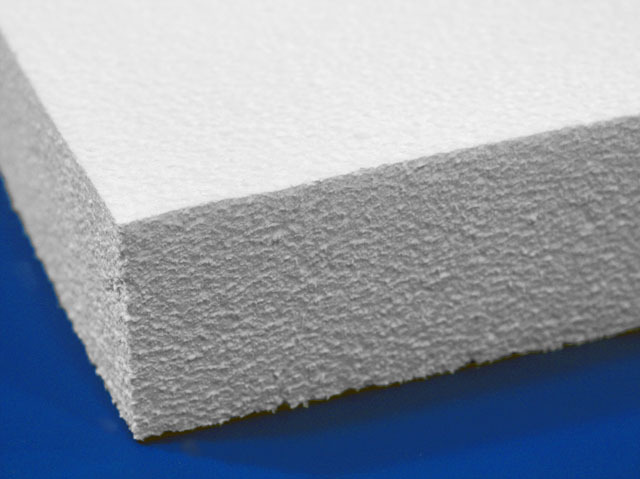 July 17, 2014 - Macomb, MI – As the dust settles on their recent move and expansion, Foam Factory, Inc. is excitedly re-introducing products, and one of the first they are able to again offer is also one of the most popular: 3LB density closed-cell polystyrene foam.
Purely due to a lack of space, Foam Factory was forced to temporarily remove their 3LB expanded polystyrene (EPS) from stock. But with their move to a substantially larger facility now complete, Foam Factory is once again able to offer the recognizable rigid white foam, and wishes to inform their valued customers that 3LB EPS is now back and available for order.
The 3LB EPS is the highest density polystyrene Foam Factory retails, alongside their 1LB and 2LB varieties. With the 3LB density, many of polystyrene's most popular uses benefit from the foam's greater quality. Possessing a strong R-value, EPS is an excellent insulation material, and its lightweight strength has made it a go-to product in crafts, construction, and packaging for items that require extra protection in transit. Wherever 1LB and 2LB EPS is used, 3LB can be as well, offering enhanced performance.
Another valuable characteristic of EPS foam is its water resistance. Non-absorbent, it is very popular in hot tub covers, as it can prevent evaporation without absorbing vapors, all while offering insulation to keep the water warm and bills low. Its buoyancy also has made it popular in floating docks and even in the hull construction of some types of boats.
Foam Factory, Inc.
offers EPS in a standard 24-inch by 48-inch size, but it is also available in custom sizes up to 48 inches by 98 inches, in a thickness of as much as 32 inches. Custom-cutting of specialized sizes and shapes is also available with Foam Factory's precise, computer-controlled machinery.
With their move finally complete, Foam Factory is proud to offer 3LB EPS among their standard, stock items at prices customers have found irresistible for more than 30 years.
Company Bio:
Foam Factory, Inc. got its start as a small, family-owned business in Southeast Michigan. Over the past three decades, they have grown into a global company, providing customers around the world with quality products at affordable prices, including foam mattresses, couch cushions, packaging materials, and even acoustical treatment. For more detail please visit,
www.foambymail.com
.