ONLYOFFICE Calls Microsoft® Out With Open Source Cloud Office Suite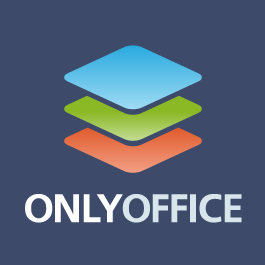 July 23, 2014 - Ascensio System SIA, the developer of cloud solutions for small and medium business officially renames Teamlab Office to ONLYOFFICE and releases the open source version of its office suite.
The big step was
publicly taken
on the 7th of July, when Teamlab Office turned 4 years. "The idea of rebranding has existed for quite some time and finally we have a good occasion to implement it", - comments Alexandra, the Head of Marketing Department. "
By popular demand online document editors go open source
, so the new name was chosen for a reason. Our team proudly announces the first and the only browser-based open source office suite -
ONLYOFFICE
".
ONLYOFFICE is a tightly-integrated collaborative suite, including office apps with co-editing capabilities, CRM system, mail aggregator, project and document management toolset. Aimed at small and medium business, the application is available as an open source as well as on-demand solution. The previous version for the open source community was functionality-limited.
"We were told that it was risky to open the editors' source code, but we believe
there's no higher priority than user's trust
. So we took this step to meet the requirements of those companies who need 100% assurance in software transparency, data safety and security", -
explains
Lev, Founder of Ascensio System SIA.
ONLYOFFICE is released under the AGPL v3 license and can be freely downloaded at
Sourceforge
. For more information on the product consult
www.onlyoffice.com
, for any details contact
nina.gorbunova@onlyoffice.com
Email Ascensio System SIA